What's the first thing that turns up in your mind when you have thought of room décor? It's the particular style that you want to pick for your room! Or you want to rejuvenate and change a bit of decoration that already exists! Room décor is an art that can be on your tips with handcrafted furniture and decor pieces. Antique showpieces, vintage furniture, and accessories, you can find it all in one online handicrafts store. For a change, if you have set your soul to go up with room decoration in no time, here are some of the amazing handicraft items that you can buy right away to match up any style of your room or to revive it once and for all.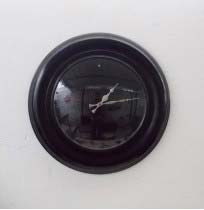 Ideal for all types of rooms, this All Black Wall Clock is a must have when you want to ascertain timeless touch for your room. With a jade black finish and wood material, this wall clock defines contemporary charm for every home.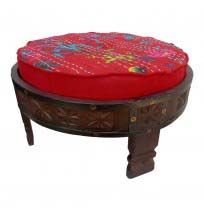 Traditional looking yet sophisticated item for room décor, this Rajasthani Chakki Upholstered Ottoman low height seat is a convenient, portable extra sitting for friends and family. Whether you are redecorating living room, bedroom, or balcony area, you can keep this anywhere you desire for casual sitting.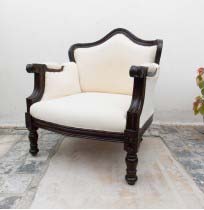 How about having a dark brown polish sofa with bright Colors upholstery? Feels like a sovereign beam right! A comfortable majestic sofa just like its name can add glory to your rooms with its modish look. This single seater, classic yet ergonomic sofa chair is ideal for study room, bedroom, and balcony area.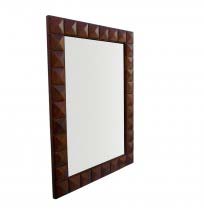 In the standard dimension and crafted with the excellent quality, there's nothing that can beat a Sheesham wood mirror frame. You can use this in any of the rooms at your home, moreover, looks perfectly decent at your work place as well.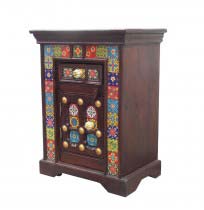 Bedroom décor is incomplete without a bedside cabinet. And, you can have a beautiful looking Tile art bedside cabinet that goes pretty well with all types of bedrooms. Whether you have a royal looking room or one with contemporary style and elegance, this bedside cabinet is a beautiful as well as a useful option to take up in room decoration.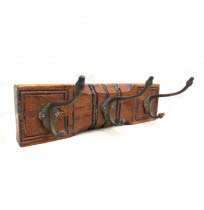 A wooden hanger might be a small thing, but it's multipurpose repetitive usefulness cannot go unnoticed. You might have resentred the choice of hangers in many rooms, as many think it doesn't matters. But, you can have a vintage carved reclaimed wooden hanger that not just looks elegant but useful enough to hang your daily wearable.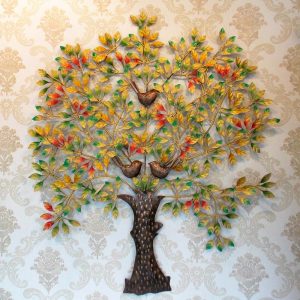 Sounds magical, right! One of the most exquisite iron wall panels in our handicraft store in Udaipur which is foldable to fit at any place in the house or shift it to any room within no time.The Tree of life is a charming piece of wall decor that will make whoever looks at it, fall in love with your walls over and over again.
So, people! Here you have variety of options that can be your choice when you want to decorate your room with online handicraft store filled with useful and handcrafted things.