Wood that is rich in history is capable of instilling renewed beauty and charm in its surrounding. This is the main reason behind the popularity of reclaimed wood. Some believe that the conservative quality of the reclaimed wood makes it the prime candidate for home decor and renovation. Although the use of reclaimed wood is nothing new, it has seen an unexpected rise in its popularity as more and more people are moving towards environmental-friendly choices.
The prime advantage of reclaimed wood includes its multiple uses, environmental-friendliness, quality and strength, naturally seasoned ,unique look, and many more. Reclaimed wood is used to create furniture, wall panels, décor pieces, interior elements etc.
This article will talk in-depth about reclaimed wood and what products one can avail of this wood from the famous handicraft store Indune in Udaipur.
What is Reclaimed Wood?
Reclaimed wood or lumber is an "up-cycled" that is salvaged from old haveli's (Indian Mansions), old buildings, factories, old barns, retired ships, stock farms, warehouses, and many more. Reclaimed wood is not to be confused with wood that has been cut and kept in storage for a long time.
These woods are collected from demolished buildings that were initially constructed of virgin wood. After its demolitions, a large amount of air-dried wood is left behind, which is then used as reclaimed wood. Any type of wood that can be salvaged and is in good condition can be reclaimed.
Some Major Uses of Reclaimed Wood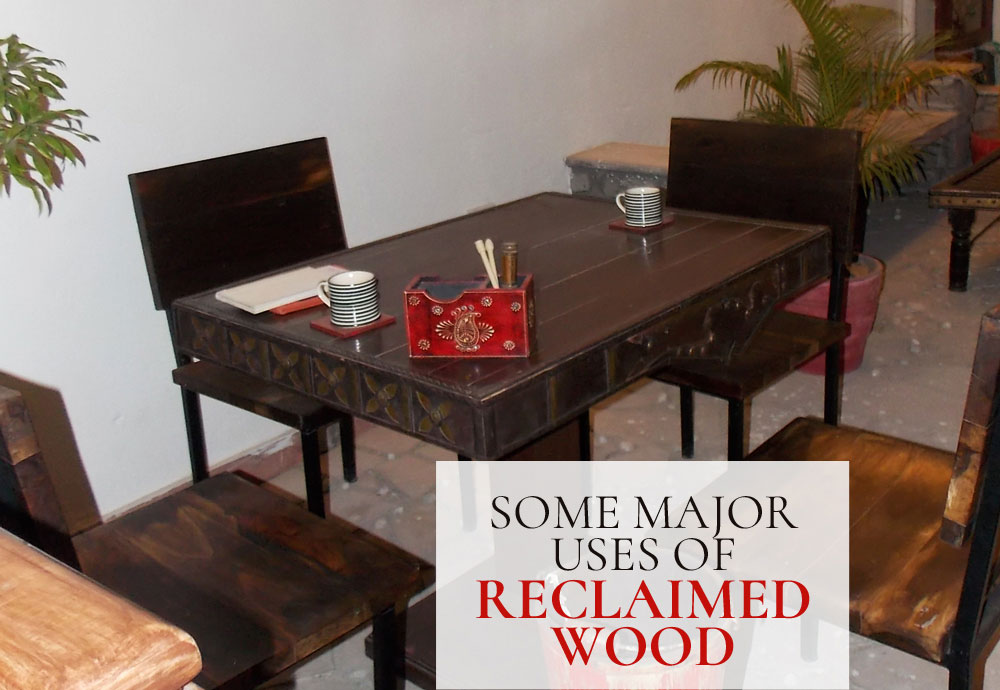 Reclaimed wood is a priced possession that is used for a variety of things. These include the following.
Furniture:

The very first use of reclaimed wood is found in the form of furniture. Major eco-friendly and sustainable furniture brands suggest furniture made out of reclaimed wood to their clients. This is because they provide stylish, sustainable, and long-lasting furniture that adds extra charms to your home decorations.

Feature Walls

Interior designers have started incorporating the use of reclaimed wood in their projects. One such use is found in creating create wall panels to make a feature wall. The dark colour of the wood offers a good aesthetic contrast to modern homes with white or light colours.
Indune and Its Exquisite Reclaimed Wood Collection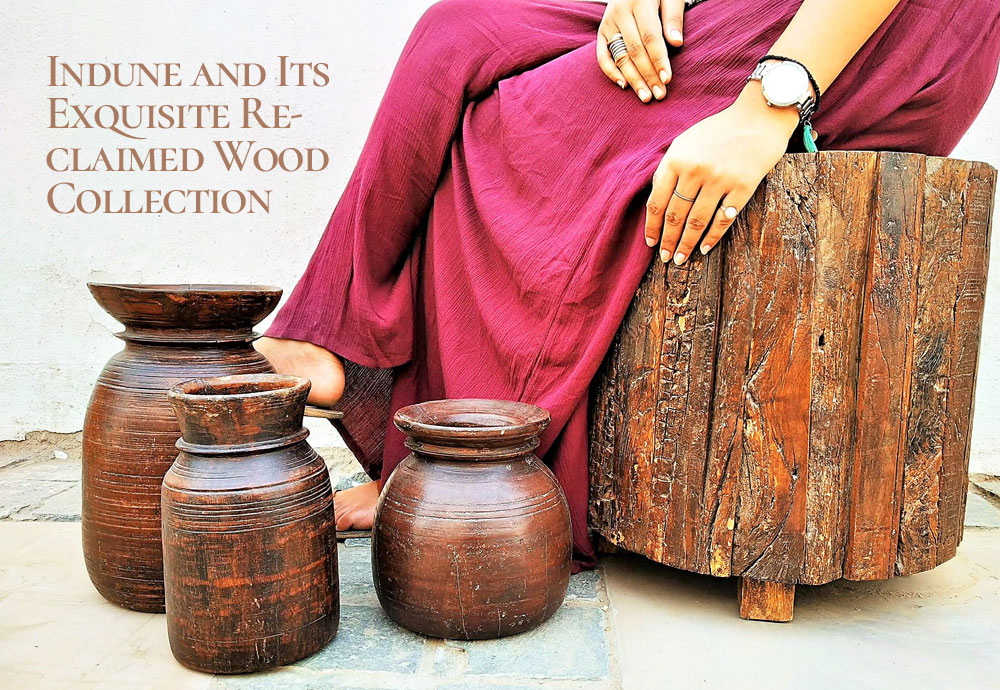 Indune is a famous handicraft store in Udaipur, Rajasthan. The store is famous for its collection of authentic and hand-crafted artifacts created and designed by the skilled hands of Rajasthan artisans. The store is also into reclaimed wooden manufacture export. It is famously known to have a collection of beautiful and exotic reclaimed wood furniture with unusual finishes. Some of these include the following.
1. Photo Frame & Mirror Frames
This beautiful Couple Photo Frame is available on the official website of Indune. The materials used in making this photo frame are reclaimed wood and glass. The frames usually would haveprovision for photo sizes 4 inches x 6 inches or 5 inches x 7 inches but few other sizes are also available. If you are planning to purchase a gift for someone, then these – single, couple or family photo frames from Indune are ideal options.
2. Coffee Tables & Consoles
Coffee tables have become an essential part of home decor. Indune's Industrial Cart Coffee Table on Wheels with Rugged Industrial Elements is a piece of furniture with natural shades of wood. This reclaimed wood coffee table brings charm and character to our living room.
3. Wooden Pots
These exotic Polished Brown Wooden Pot are best to add an extra artistic touch to your home. These can be used to hold flowers. Even without flowers, this wooden pot itself catches the eyes of the viewer.Most of these are actually old pots and are just refurbished and embellished
4. Candle Stands
These Reclaimed Carved Wooden Piece – Candle Stand available on Indune are the best to light up your house. These candle standare handmade and has a variety of natural woody shades and colours. Its uniqueness makes it the best option to be used as a gift as well.
5. Wooden Bottle Case/Holder
Travel back in time with the Reclaimed Wood Case for Two Bottles. The wood case is the best representation of what history looks like. The natural woody texture and colours add class and value to the bottles held in them. Next time a guest visits your place, surprise them by bringing bottle before them this vintage Reclaimed Wood Case.
Conclusion: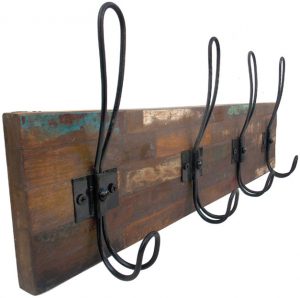 If you are someone with interest in interior design and decor, then it is time you start considering furniture & décor made out of reclaimed wood. The best furniture & décor items made out of reclaimed are available on the site of Indune, the best handicraft store in Udaipur. You can easily buy reclaimed wood online in Rajasthan by visiting their website. The site offers countless options to choose from.So visit www.indune.com to give your homes a new look and make it a artistic place for the art admirers.