Looking for the perfect photo frames in Udaipur? Look no further! Indune is the best places to find high-quality and unique photo frame.
When framing your memorable photos, nothing compares to wooden frames. Artistic wooden frames are elegant and highly durable, helping people preserve their fond memories for an extended period.
These wooden frames also exude a sophisticated aura and give an aesthetic touch to your space. In this article, we will dive into the advantages of artistic wooden frames, their uses, and their strengths. We will also look at the wide range of wooden frame offerings from the famous Indune store in Udaipur.
What is an Artistic Wooden Photo Frame?
Artistic wooden photo frames are aesthetically pleasing frames that professionals have intricately crafted. When you use this elegant product to frame your favourite photos, people's eyes are instantly drawn to the ethereal design of the wooden frames.
From floral designs to distressed finishes, these lovely frames come in various forms and colours. Based on the size of your picture, you can also opt for a small or slightly big frame.
There are various types of attractive frames wherein you can set your favourite photographs in one place. It is perfect for family pictures or photos of friends.
What are the Advantages of Artistic Wooden Frames?
Pictures of our friends and families are very close to our hearts. Therefore, they deserve to be framed picturesquely, and artistic wooden frames are the best choice.
The advantages of utilizing frames made of artistic wood for your photos are manifold. Some of their most glowing benefits include the following.
1. They Never Go Out of Style
These photo frames always stay on trend. For years, people have cherished the elegant charm of these wooden products. Nowadays, people are opting for frames that are more traditional or vintage-looking by nature.
2. There is a Wide Variety of Options
You can opt for a variety of designs in wooden frames. If you need a vintage look for your photo, you can opt for a rustic-looking frame. On the contrary, if you want something contemporary, you can go for modern designs like a wooden elephant photo frame or a window photo frame.
3. Wooden Frames Liven Up Your Space
These designer wooden frames lend a certain charm to your space. You can use it to beautify your living room or brighten your office desk. With elegant wooden frames, you can effectively beautify your dull space without any added hassle.
4. A Wide Variety of Colors is Available
There are multiple options available in various colours. If you want a dark frame, go for a brown or black picture frame. However, these wooden frames also come in red, blue, green, and other bright colours for people who love vibrant products.
5. They are Eco-Friendly by Nature
Wooden frames are made out of environmentally-friendly materials. Opting for a wooden frame is always better than plastic or metal. They not only look exceptional but also do not come at the cost of the environment.
Indune and Its Elegant Collection of Artistic Wooden Frames
When choosing photo frames for your favourite pictures, you can always go right with Indune. Here are some reasons why Indune's wooden photo frames are so popular and sought-after.
1. Frames are Made with High-Quality Wood
Indune's aesthetically-pleasing frames are made with superior-quality wood, helping you preserve your best memories for an extended period.
From your wall to your table, you can place Indune's beautiful multicoloured wooden photo frame anywhere and instantly grab people's attention.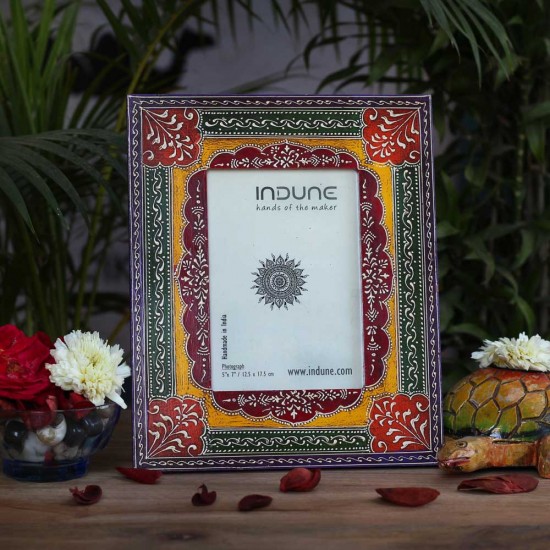 2. No Matter the Size of the Picture, Indune Has the Frame for It
Indune's stunning wooden frames come in various sizes and beautiful shapes. The 4×6 inches reclaimed wood photo frame is for smaller photographs that hold many special memories for you.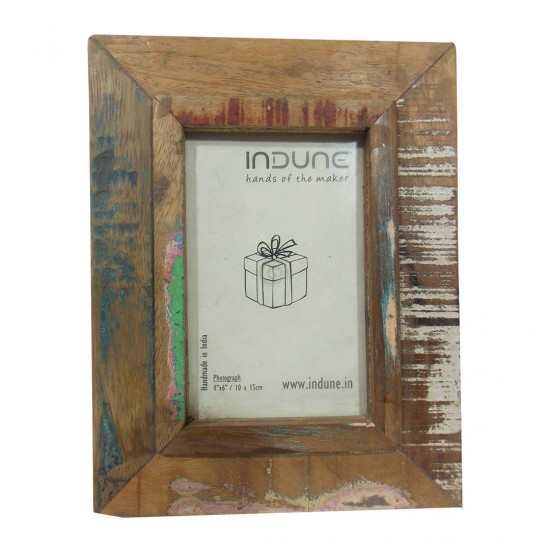 You can use the 5×7 weathered reclaimed wood photo frame for a big picture. If you want to frame even bigger photographs, Indune offers frames in larger sizes, too.
The frames' immaculate finish will surely lend a unique charm to your surroundings.
3. They Come in Unique Designs
The designer wooden frames at Indune are unlike anything you have ever seen before. The Jali wooden frame has an exquisite design and comes in varying colours. You can either buy it for yourself or give it to a loved one as a gift.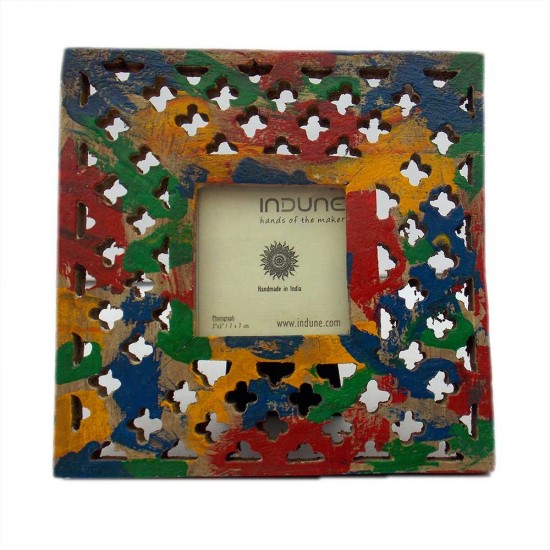 The wooden elephant photo frame is a perfect contemporary frame for your space. It comes in attractive colours, including rustic blue, red, and rough-cream grey.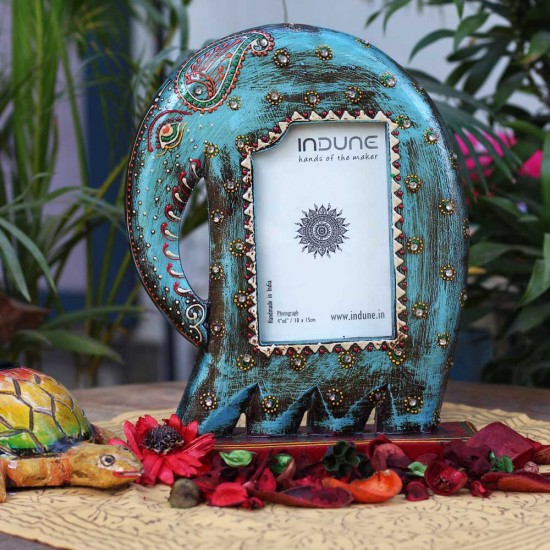 4. You Can Frame a Bunch of Photos Together
Indune's offerings include wooden frames online that can house a bunch of your favourite photos together. For instance, the window photo frames are perfect for your family photos. You can use these to frame three of your favourite photos together.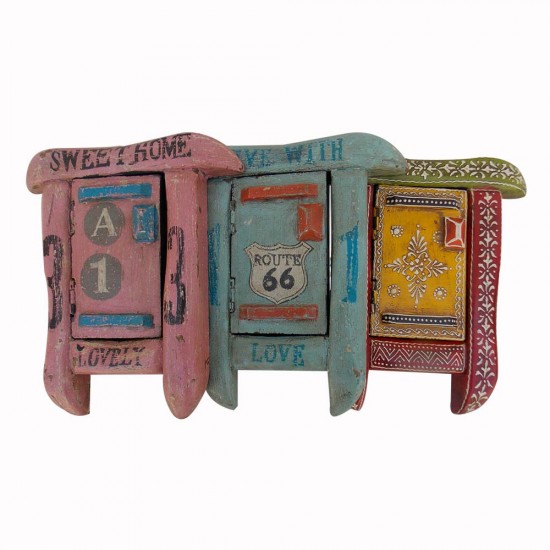 Another family photo frame made of reclaimed wood is a perfect choice if you have multiple favourite family pictures.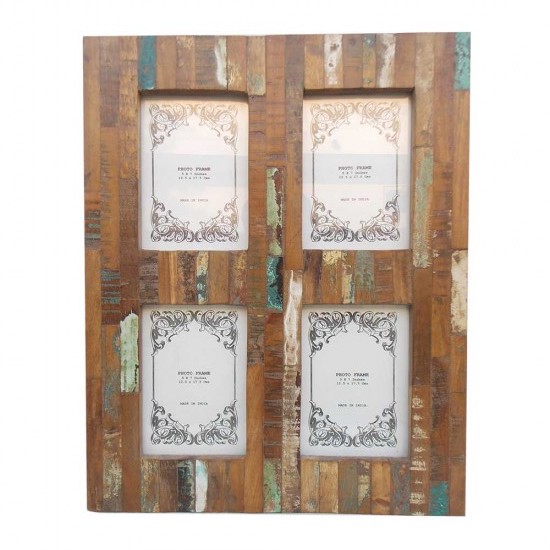 Summing Up
If you are looking for elegant and classic designer wooden frames,Indune has got you covered. From delicate flower motifs to distressed designs, you can find it all here.
So, what are you waiting for? Visit www.indune.com and breathe new life into your favourite memories with these stunning frames!