Are you looking for amazing wall decorating pieces for your living room? There's nowhere else to look! Indune has a beautiful selection of distinctive, customized, and handcrafted décor items that can turn your living area into a compelling atmosphere. With a vast selection of alternatives such as paintings, mirrors, metal wall panels, wooden jharokhas, and tribal art wall masks, Indune is your ideal destination if you'd want to buy best wall art online in India.
Living Room Wall Decor Ideas
Art wall décor for living room may significantly improve the overall aesthetics and ambiance of the place. Here are a few reasons why one should pay attention to wall décor. Browse through our catalog of living room wall art decor ideas to help you build your dream home. Here you can explore wall decor ideas for:
Enhanced Personalization:
Individuals may show their individuality, style, and preference via wall design. Whether via paintings, pictures, or other decorative things, it gives an opportunity to create a place that represents one's individuality and tastes.
Visual Appeal:
Well-chosen wall décor may instantly change a basic and conventional room into a visually appealing and inviting area. Encouragingly, it gives the walls more personality and depth, which draws the eye throughout the space.
Uplifted Mood and Ambiance:
Wall design may have a significant influence on the mood and ambiance of a place. Artistic and quiet works may produce a calming and relaxing atmosphere, yet vivid and dynamic artwork can fill a place with passion and vigor.
Transformed Spaces:
Wall décor may be carefully employed to change the sense of a room's size and layout. Large mirrors, for example, may give the impression of more space, while vertical artwork might make a room appear taller.
Art Wall Decor for Living Room:
Here are some of the best wall decoration items for living room from Indune's collection.
1. Wall Mirrors:
Update your wall décor with the fantastic range of decorative wall mirrors from Indune. Each mirror is hand-carved in a unique style that exudes colourful charm while providing depth to your living area. If you like vintage aesthetics, Indune has the most incredible antique and vintage mirror frames at the best pricing, and you can buy wall art online.
2. Wall Panels:
You may add a creative flare to your living area with handcrafted metal wall panels from Indune. These metal wall décor elements are meticulously made to create a stylish and attractive ambiance. The Iron 3 Pagdi Musician Wall Panel, which celebrates India's rich culture and tradition, is a remarkable product. With fine materials and meticulous craftsmanship, this panel is sure to spark discussion. It was created by talented artisans personally.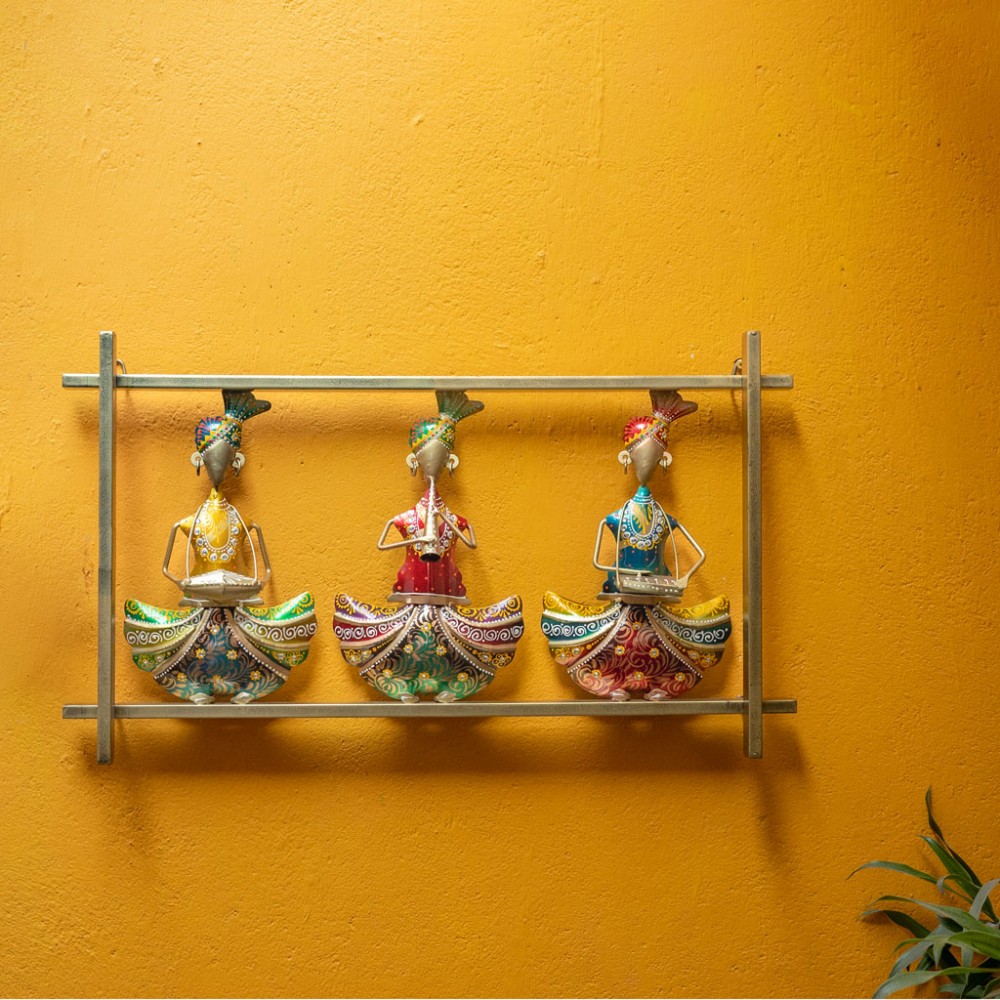 3. Jharokhas:
With their ornamental windows and hardwood jharokhas, you may transport yourself to a realm of regal elegance. These antique wall décor objects provide a touch of majesty to any house design. The Wooden Jharokha Frame, in particular, represents the soul of Indian architecture via traditional workmanship and meticulous details. So, if you want to buy best wall art online in India from Indune, this can be a great choice. Its high-quality wood construction oozes elegance and tradition, bringing a timeless charm to your living space.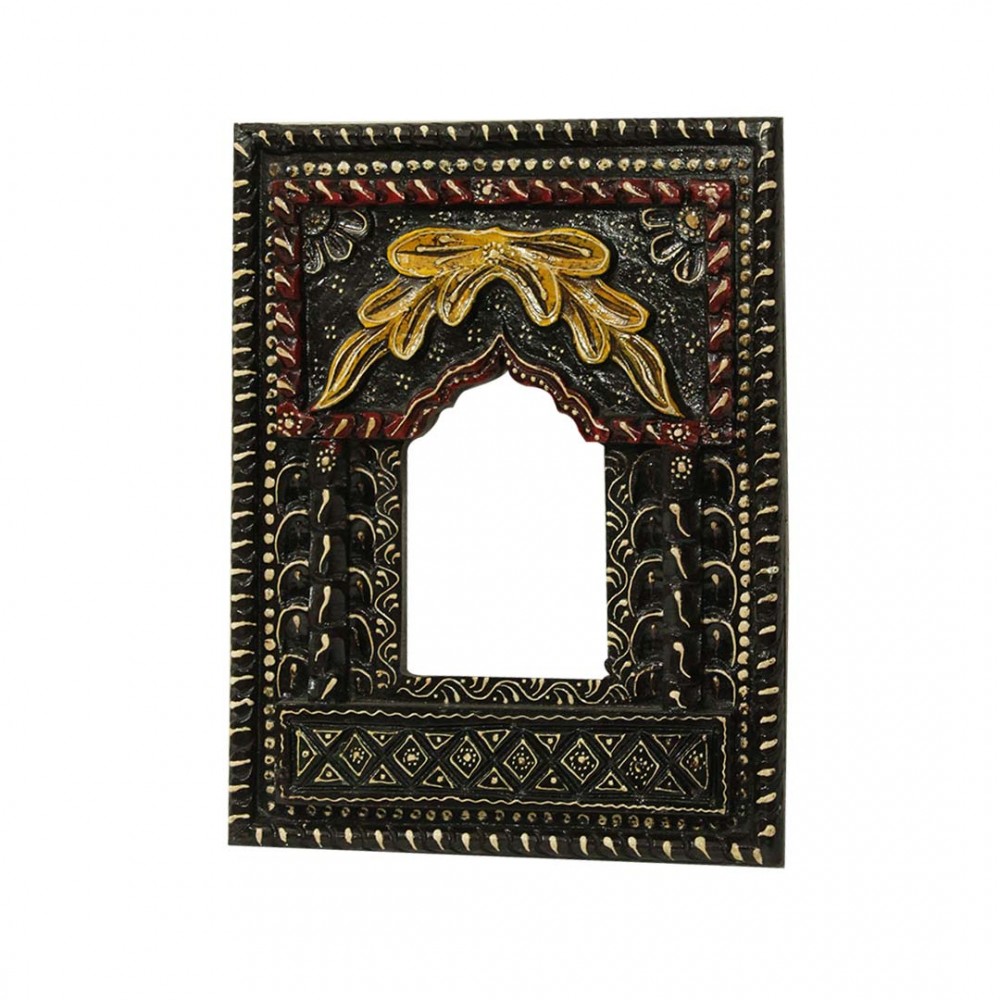 4. Masks:
Indune's handcrafted tribal masks for art wall décor for living room will provide a distinctive touch to your workplace or home wall décor. With their intriguing patterns, these ornamental wall objects elevate the average environment. The Handmade Wooden Mask Tribal (Yellow) is one of the finest items, produced with passion and attention to detail to create a genuine piece of art.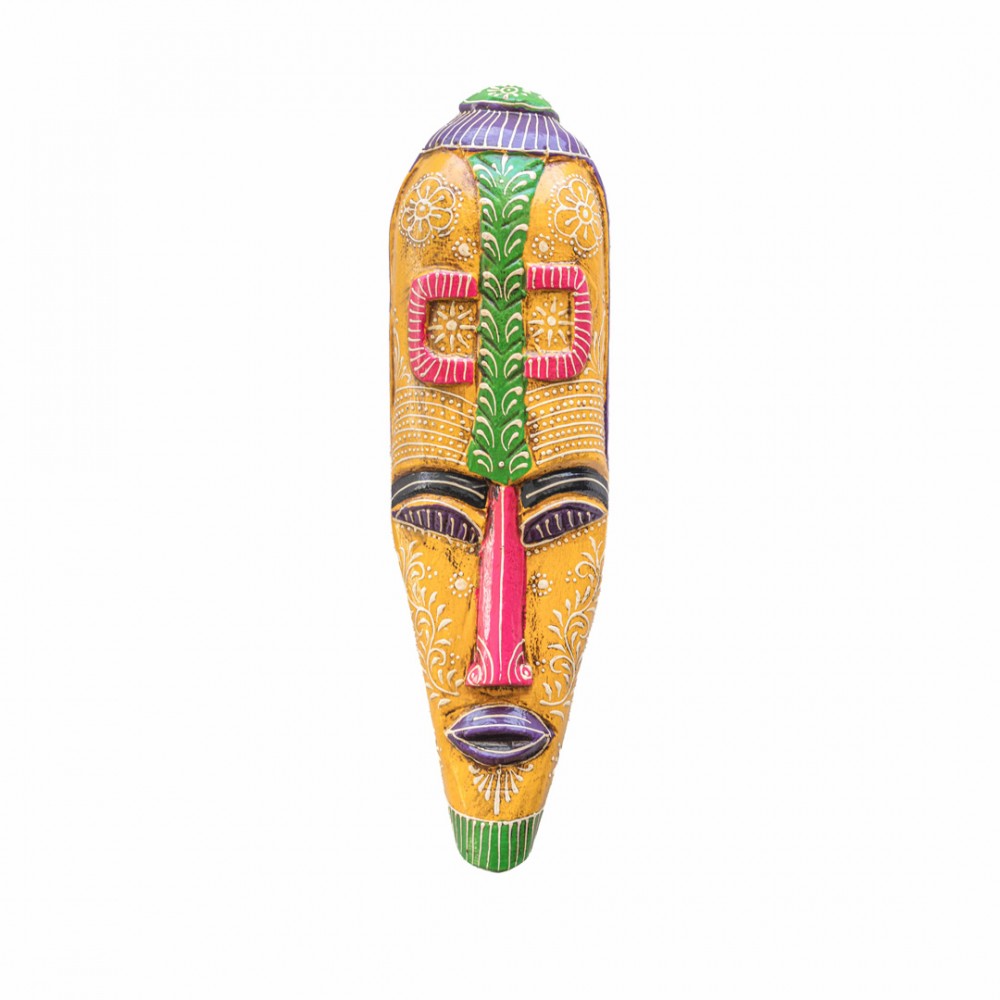 5. Hooks and Hangers:
A collection of eccentric wall hangers and hooks is ideal for introducing a contemporary attitude into your décor. These house wall décor pieces are not only visually appealing but also quite functional, making them a must-have for any home.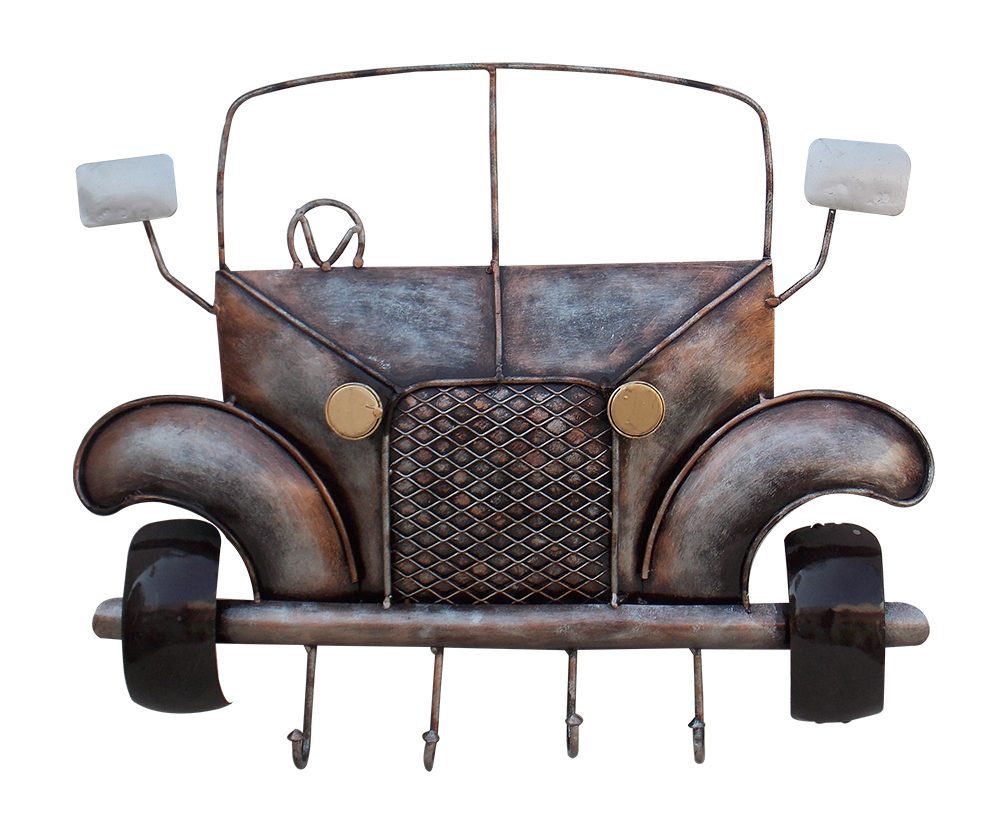 You can revitalize your home décor with Indune's Vintage Car Hook Hanger! This one-of-a-kind item combines usefulness and flair with a stunning vintage vehicle design and several hooks for hanging keys, hats, or other necessities. Meticulously made with attention to detail, it provides a nostalgic touch to any area, reflecting the elegance of a bygone period. Hang it in the doorway, kitchen, or bedroom for an attractive organisational solution. It will serve as a conversation starter and add charm to the living room wall decor Ideas.
Conclusion
So, if you want to improve your living room wall decor Ideas while still making a significant creative statement, Indune has you covered. It offers high-quality goods representing Indian artistry and tradition. Explore Indune's excellent choice of art wall décor for your living room now and buy best wall art online in India!