Home decor is an important element when you buy or build a house. It is a medium through which one expresses their personal taste and interests. In recent years, the interest in homemade decor items has drastically increased. People wish to deliver authentic elegance to those who visit their abode.
However, to achieve this, purchasing decor items from only reputed and trusted stores is important. Indune is one such store. Situated in Udaipur, this store has a collection of handmade items made by talented artisans worldwide. Thus, if you wish to buy home decor items in Udaipur, you should consider Indune.
This article lists some of the best home decor items you can purchase from Indune.
Best Home Decor Items Available in Indune
Listed below are some home decor items from Indune, the top home decor dealers in Udaipur, Rajasthan:
1. Cabinets
Cabinets are essential furniture items found in every home. While looking for a cabinet, most people often search for one that can help maximize space while enhancing the interior's overall look. This requirement is faithfully fulfilled by Indune, which sells the best decorative items in Udaipur.
On their website, you have different options to choose from. For instance, their Distressed Yellow Side Board Drawer Cabinet is the best option if you are going for a retro or vintage look.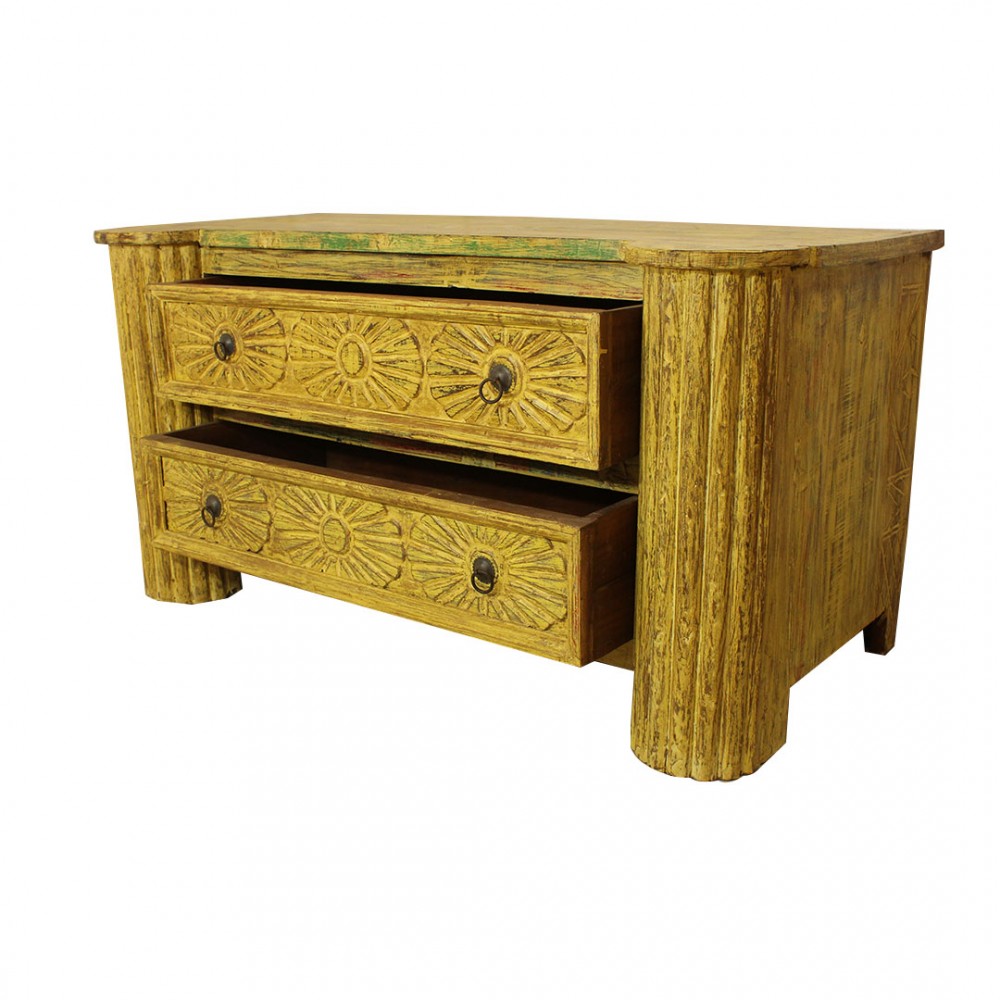 2. Sofas and Chairs
The most difficult task is to decorate the living room. This is the place where the guests sit and spend time. Thus, this living area should be donned with appropriate decor and furniture. If you are planning to buy decorative items in Udaipur, make sure to visit Indune.
Handmade chairs and sofas are among the popular home decorative item in Rajasthan. Indune has the most attractive and exquisite collections. These are products made with premium quality wood that ensure longevity. The Teak Wood Roman Seater on the website is one such example.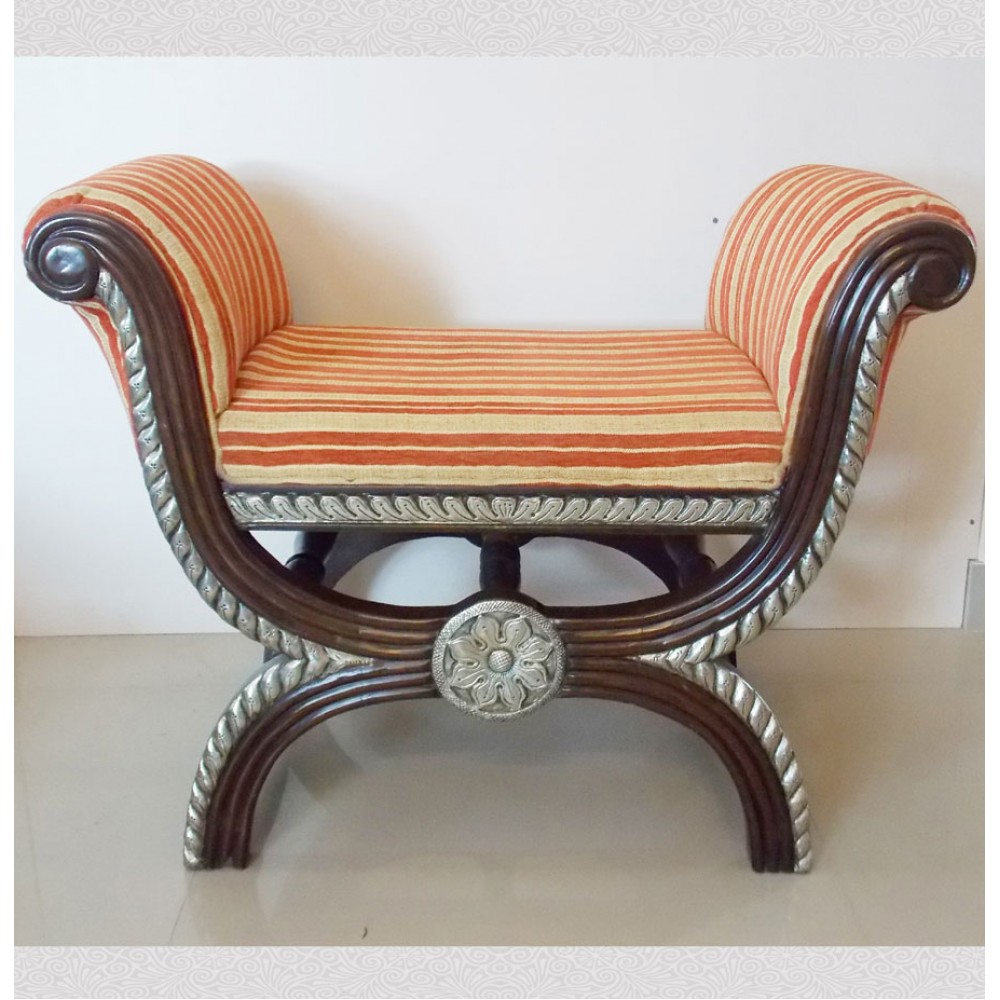 3. Miniature Paintings
The best way to complete the overall look of your house is by choosing and placing art pieces that fit the interior of your house. One of the most popular home decor items in Udaipur is miniature paintings. It is important to ensure that all these art pieces are in complete harmony with other decorative items or pieces of furniture.
Indune is a decorative items shop in Udaipur with different miniature paintings at the most affordable rates. The Raja-Rani Portrait is the ideal choice if you are searching for a colourful yet royal painting.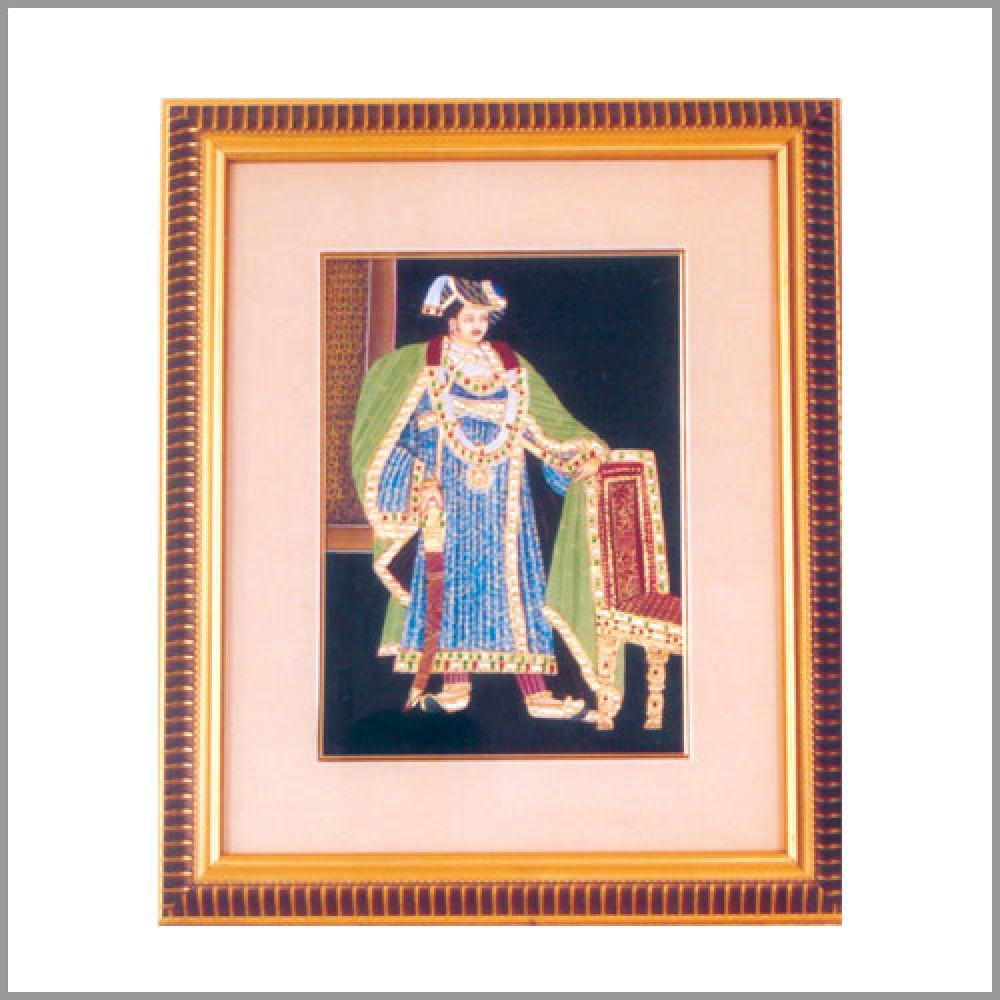 4. Photo Frames
The only way to remember and eternalise a memorable experience is by saving them in photo frames. Recently, people have started finding handcrafted photo frames to be better than manufactured ones. This is because handcrafted frames align perfectly in terms of their colour, texture or shade with the history or memory associated with the picture.
The website of Indune has countless photo frame options. One of their famous product is the Multicolored Wooden Photo Frame. The bright colours of this frame are bound to enhance the beauty of your walls. Moreover, being the top home decorative item exporters in Rajasthan, you can stay assured of their quality and reliability.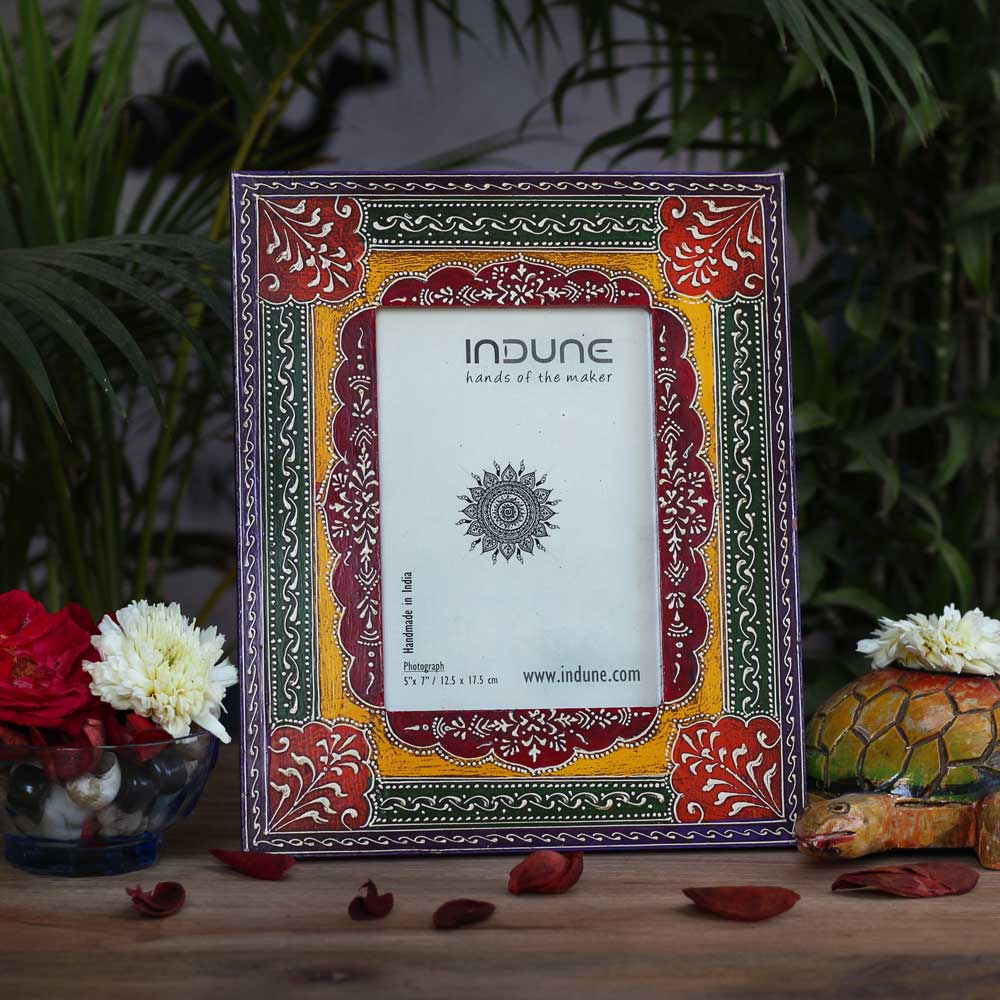 5. Lamps
Lamps help in setting the mood and atmosphere of a place. And thus, they have been an essential part of home decor for a long time. Lamps are great tools to accentuate the emotional impact of specific spaces in the room. You can add an authentic touch by purchasing handmade lamps from Indune.
Their website has lamps of different shapes and sizes. If you wish to buy a colourful lamp, you can go for the Hand Painted Pyramid Lamp. This lamp's different shades of colour will help brighten the room's interior. Thus, trust Indune as the best home decor shop Udaipur for quality products.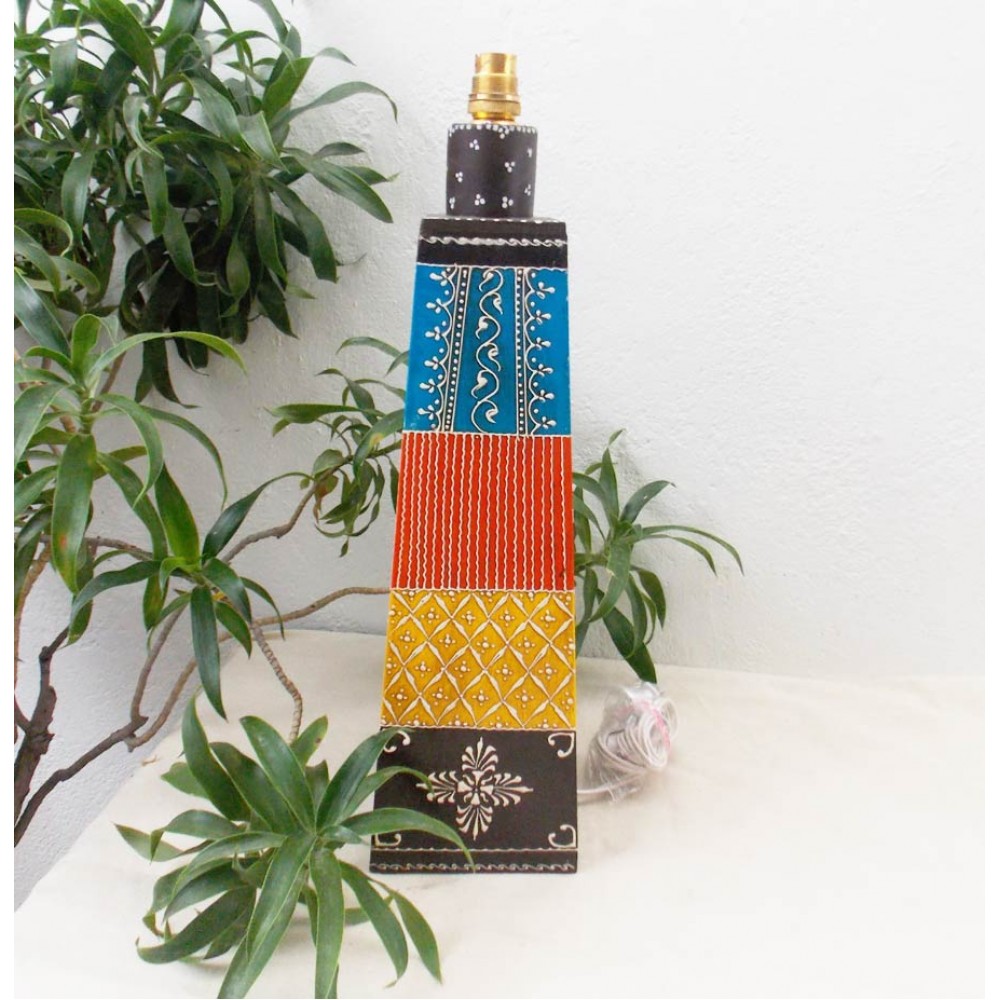 6. Mirrors
Every household is bound to have at least one mirror. While mirrors have a specific purpose, these have also been used in interior design. A perfectly designed mirror is capable of bringing life to a dull room. A mirror is one of the best ways to create a statement in any room they are placed in. Another great use of mirrors is that they help in hiding small imperfections on the walls.
For any home decorative item in Rajasthan, the best place to visit is Indune. They have very attractive collections of mirrors as well. The Yellow-Red Painted Mirror Frame is the best option if you are searching for a bright and affordable mirror frame.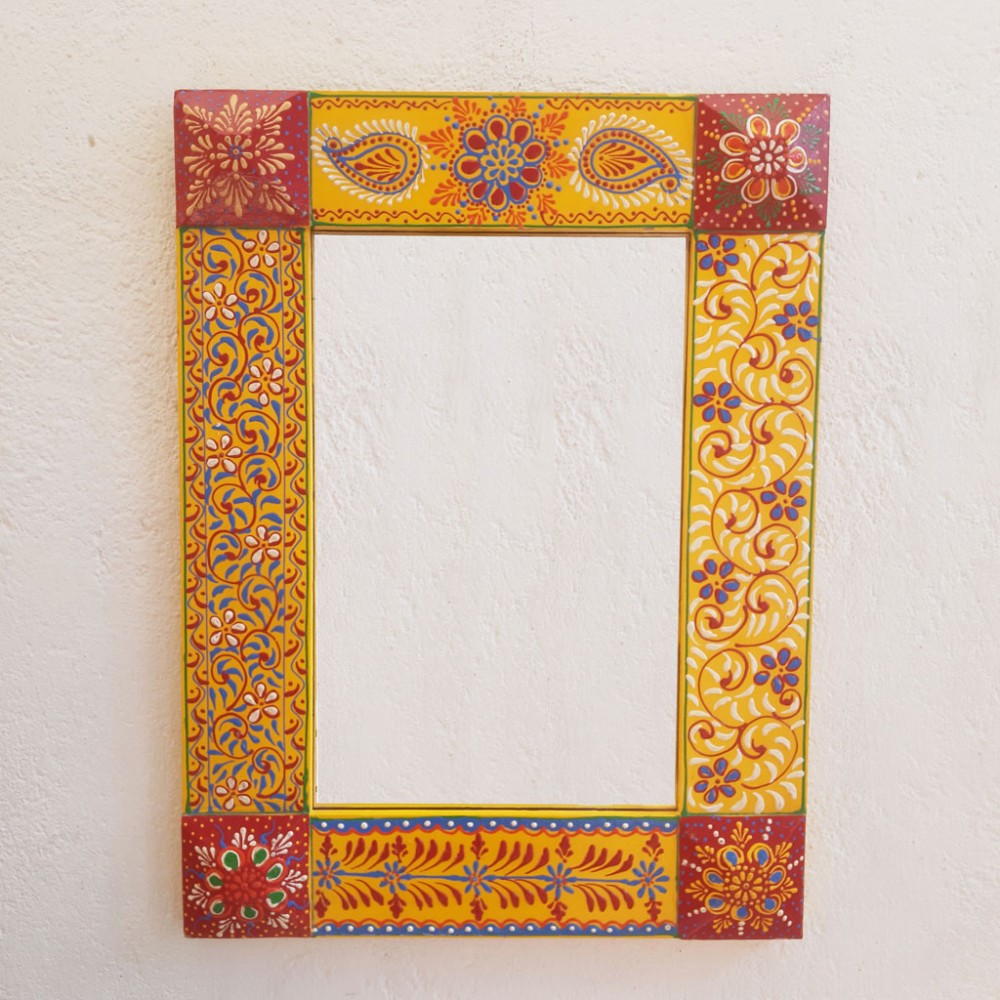 Conclusion
Home decor is an integral part of interior design. The recent few years have seen people's interest skyrocket in handmade decor items. However, purchasing these from trust-able stores or sites is very important. Only then will you be able to receive quality products that sustain for long duration's? Indune is one such store that can be relied upon for handcrafted home decor.