Transform your home with the best home decor accessories in Udaipur. Explore a curated collection of trendy and affordable pieces that will elevate your interior design.
"Home is not a place, It's a feeling" the saying is indeed suitable for all of us who admire their living space. Decorating a home, apartment and bungalow is entirely a thing that everyone loves to do. Moreover, a properly furnished house looks way better with Home décor accessories, wall paint, curtains, furniture, and so much more.
Most importantly, filling up your home with the touch of vintage décor accents, paintings, crafts, and several other antique handicrafts acknowledge a new hue in the vibe of your zone.
So, for revamping your home space, here we have summed up some amazing home décor accessories that are in perfect range for your place.
Every house does have mirrors in it. But, in the form of frames within the area of living room, bedroom, and other likable space of your home extends a stunning look to the place. Available in material like reclaimed wood, iron, antique brass art comprised with different concepts like distressed, tile art, carved, patterned along with varying shapes and much more, these mirror frames are ideal as a gift as well to hang up in any area of the house.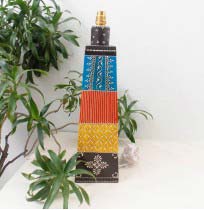 For enlightening your place, lampshades and lanterns are perfect in the range of home décor accessories. Making shinier to every corner of the home and living spaces, variety of lamp shades like hand painted table lamp, tea light one, vintage elegance, hanging on the wall, etc. can be your choice.   Not just that, when you go with the handicraft items online, you can find numerous options in the material of lamps such as recycled, iron, antique copper, distressed painted, and wood with metal grace over it. So, you are never left with fewer things in store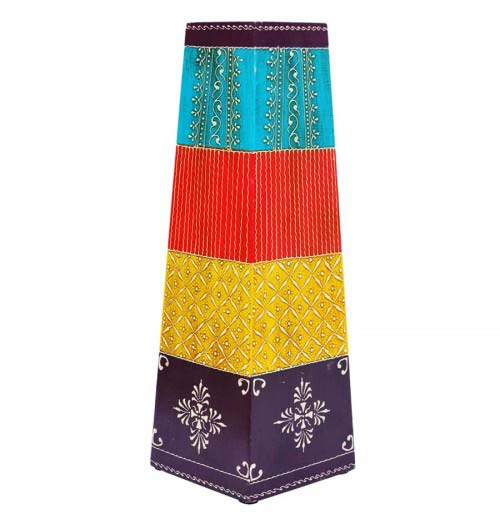 Arrangement of fresh flowers in the home is must to do when you wish to spread the natural fragrance in the environment. And, to make it happen, handcrafted flower vases are something that you would surely admire at your place. Moreover, you can find all in different shapes, sizes, and material as per your convenience and ideal home decor things.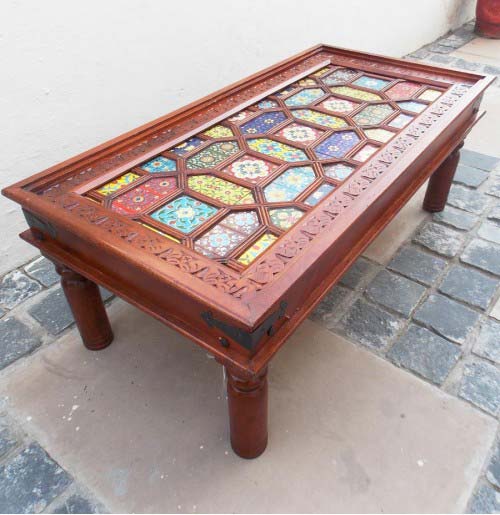 Keeping up with the large and small wooden tables assorted with different patterns and for serving   multiple purposes, they are must-have household items. Whether you go for centre table and coffee table,   there are specific dimensions, material, shape, and color choice that you can mostly find in handcrafted products in stock within our handicraft store in Udaipur.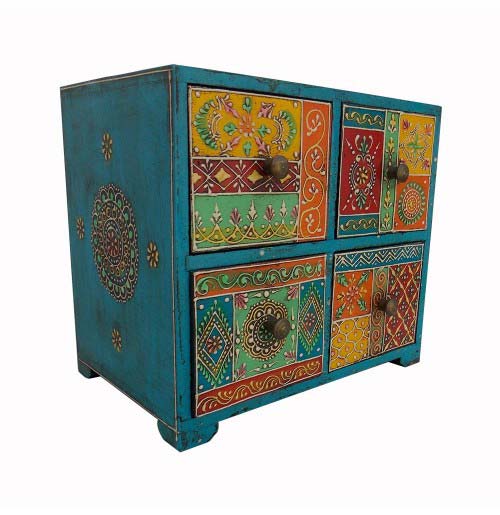 If you are a person who highly opts for everything well organized within the living space, then the chest of drawers, holders, and organizers are recommended to have in home decor items. So, when you like the colorful and attractive thing to showcase your collectibles and daily stuff, then there are plenty of options available in our store. Most of all, this is one of the multi-functional handicraft product that is best suitable for bedroom décor.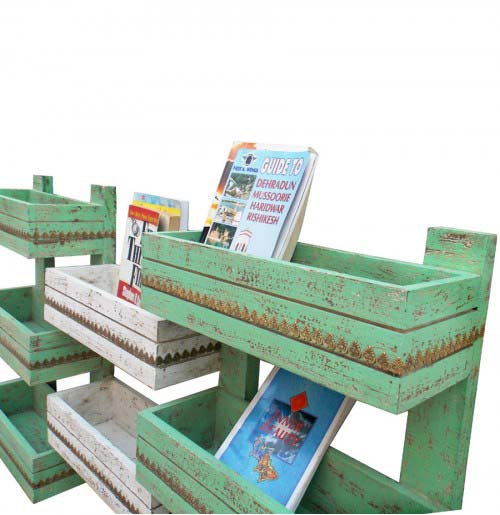 Speaking walls are the empires of the home that dictate the story of memories way better than people. And, if you like to decorate your walls in a unique vintage style or with retro finished handcrafted goods, then choosing bookshelves and walls shelves for arranging your books and other articles is much recommended home decor.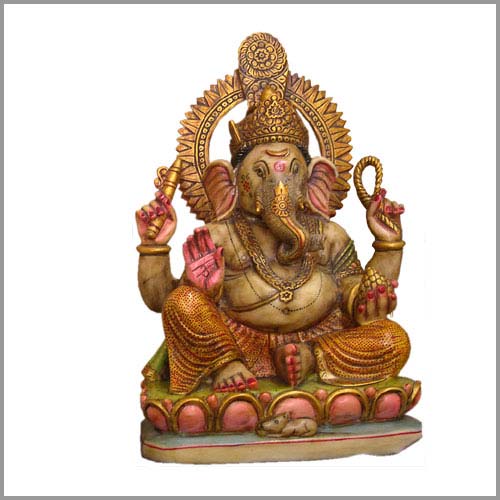 Houses, apartments, offices, and other living spaces seem incomplete without the statues and spiritual idols. That's for the reason home décor always includes the religious artifacts as one of the prime things to buy. The handicraft marble art and sculptures are not just for decorating the house, but they also bring a positive vibe within the place.
Apart from all, you can also check out accent furniture, room décor, and the enormous collection of different handmade things to buy and furnish your home with the beauty of vintage & antiques from our handicraft store in Udaipur.