Gift-giving has been prevalent for centuries. This is the one element in every occasion that brings people together. The excitement of giving and receiving gifts is something that everyone looks forward to. Among the availability of different gifts, people have recently found their interest in handcrafted gifts. This is because handcrafted gift items exude warmth and affection.
Fulfilling this need is the popular handcrafted store in India – Indune. The store offers both offline and online services. Located in Udaipur, this store has a collection of exquisite Rajasthani handmade gifts. Their beautiful crafts are the dedication and hard work of skilled artisans from India.
In this article, we will discuss the attractive handcrafted gift items available for your loved ones from Indune.
Best Handcrafted Gift Items From Indune
Listed below are some of the best-handcrafted gift items that you can purchase from Indune:
1. Photo Frames
Photo frames are the ideal and safest items that you can gift someone. They are a medium through which you can preserve memories. A good handcrafted photo frame can never go wrong. With Indune, choosing unique frames from handicraft items online becomes easier.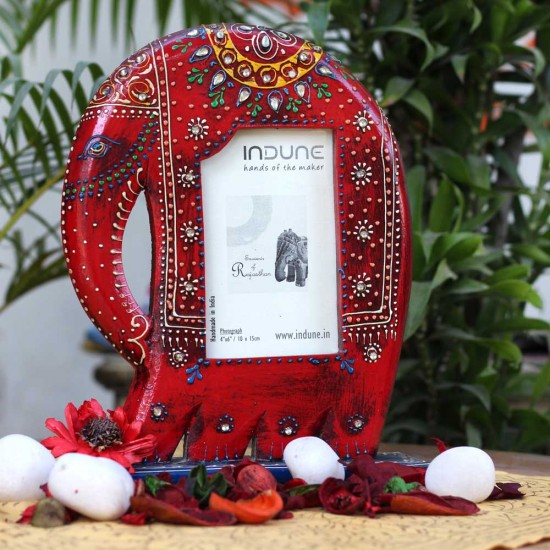 One of their site's most attractive photo frame options is the Wooden Elephant Photo Frame. This photo frame also comes with a stand. The natural shade and colour of this frame are bound to enhance the class and elegance of the place where it is placed.
2. Trays
Why not gift someone something handy? Trays come as the best useful gift option. Nothing beats an intricately designed and handcrafted tray. You can easily buy Indian handicraft items online from Indune.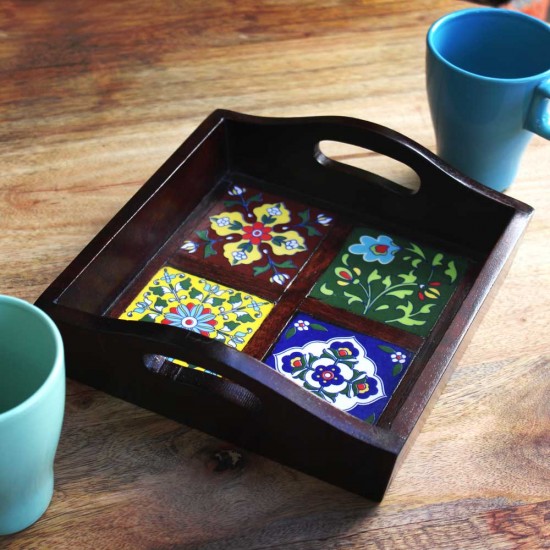 There is always the assurance that every product from this store will be of premium quality. For example, the beautiful Ceramic-Blocked Wooden Serving Tray has bright flower patterns on the inner surface. Made out of wood and ceramic, this tray can be the ultimate addition to one's kitchen collection.
3. Tea Kettle
Most people wish to give unique and out-of-the-box gifts to let the person know about their value and importance. You can fulfill this requirement by gifting your loved ones a unique yet useful item. Thus, for handmade gifts online, you should visit Indune.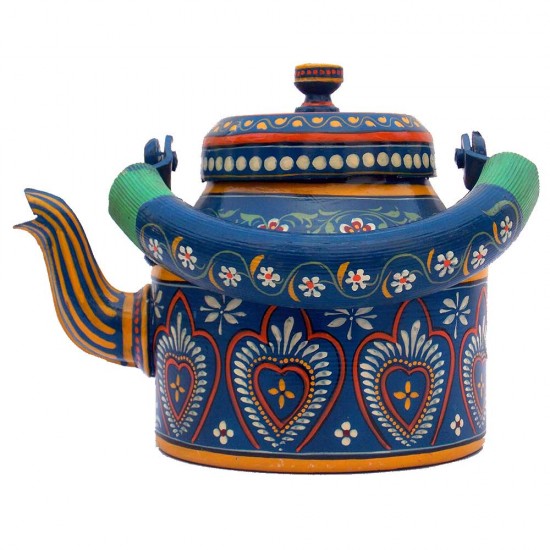 The Hand Painted Tea Kettle on the website of Indune is a rare and eccentric gift item. As a bonus, this handcrafted item is available at the most pocket-friendly rate. Thus, for quality and affordable gifts, buy handcrafted gifts items online in India from Indune.
4. Idols and Statues
If you are invited to a religious event, it becomes essential to gift the host an idol or statute. An idol or statue is perfect in its complete form when handcrafted. Gifting statues of gods and goddesses also brings wealth, joy, and prosperity. Thus, let your loved one know how much you care for them by gifting them a handcrafted idol.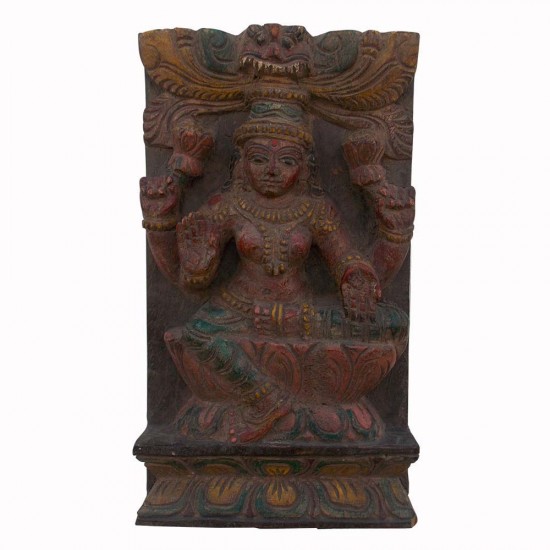 On the website of Indune, you can buy handcrafted gifts items online. From Lord Ganesha to Budhha, you have different options to choose from. For instance, the Laxmi Mata – Antique Carved Wooden Wall Piece is bound to add a sense of authenticity to any place it is kept.
5. Bar Accessories
If your host has a house bar or enjoys drinking, you should purchase handcrafted bar accessories from Indune. While many options are available in the market, it is always better to go for unique, quirky, and special options. So make sure to visit Indune for handcrafted gifts online.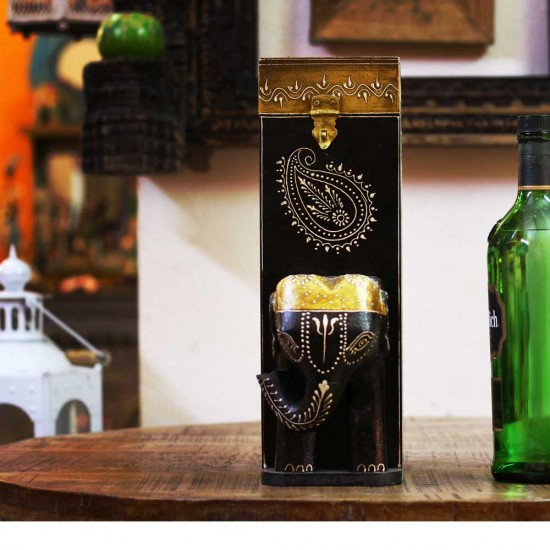 You have countless options ranging from wine glasses to wooden bottle cases. However, the Painted Elephant Bottle Case is their site's most unique bar accessory. It has a handcrafted body of an elephant in the front white subtle gold and white patterns throughout the body.
6. Jewellery Box
Handcrafted jewellery boxes are also an ideal gift option for girls and women. Jewellery boxes are also a good option if you plan to gift your girlfriend on Valentine's Day. Authentic Indian handcrafted gifts will win the heart of your partner or, better half.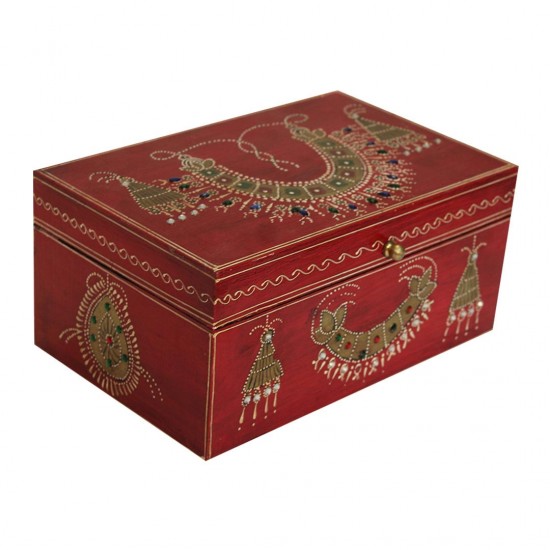 The site of Indune is the best for Indian handcrafted gifts. If you want a gift that gives off royal and historic vibes, you should go for Royal Red Maharani Jewellery Box. This jewellery box is hand-painted and has bead work, which can add extra shine and shimmer to the dressing room.
Conclusion
Thus, it becomes clear that handcrafted items are the new trend in gift-giving. However, buying these goods only from reputed and trusted stores becomes important. Indune is one such store where you can stay assured about handcrafted items. They sell the most eccentric and authentic gift items at premium quality and affordable rates.