Apart from offering breathtaking tourist attractions, Rajasthan is also popular and remembered for its decorative handicrafts. Udaipur is home to handicrafts in India. For a very long time, this place has remained famous for its skill and artistry in different art forms, such as architecture, jewellery, textiles, stone works, and more. The intricacy and details in each of their handicrafts are unique and one of a kind. Indune, a handicraft store, is the best place to buy decorative handicrafts in Udaipur. This article will list the different types of decorative items that you can bring home after visiting "The Land of Kings."
Best Decorative Items to Buy in Udaipur-Indune
Listed below are the most popular decorative items that Udaipur offers:
1. Miniature Paintings
Paintings are popular decorative handmade in Udaipur. Miniature paintings are an essential component of Rajasthani art. The miniature paintings of Rajasthan were greatly influenced by the Mughals. However, it still has its own personality and perspective. Its difference from Mughal art is apparent in the bold use of colour, ornamental treatment of landscape, and abstract conception or portrayal of the human figure.
The most common depictions in these paintings include the portrayal of the Hindu religion, such as the bond between Krishna and Radha, such as the Radha Krishna Raslila Antique on Indune's website. Other depictions include court portraits, court scenes, and hunting scenes.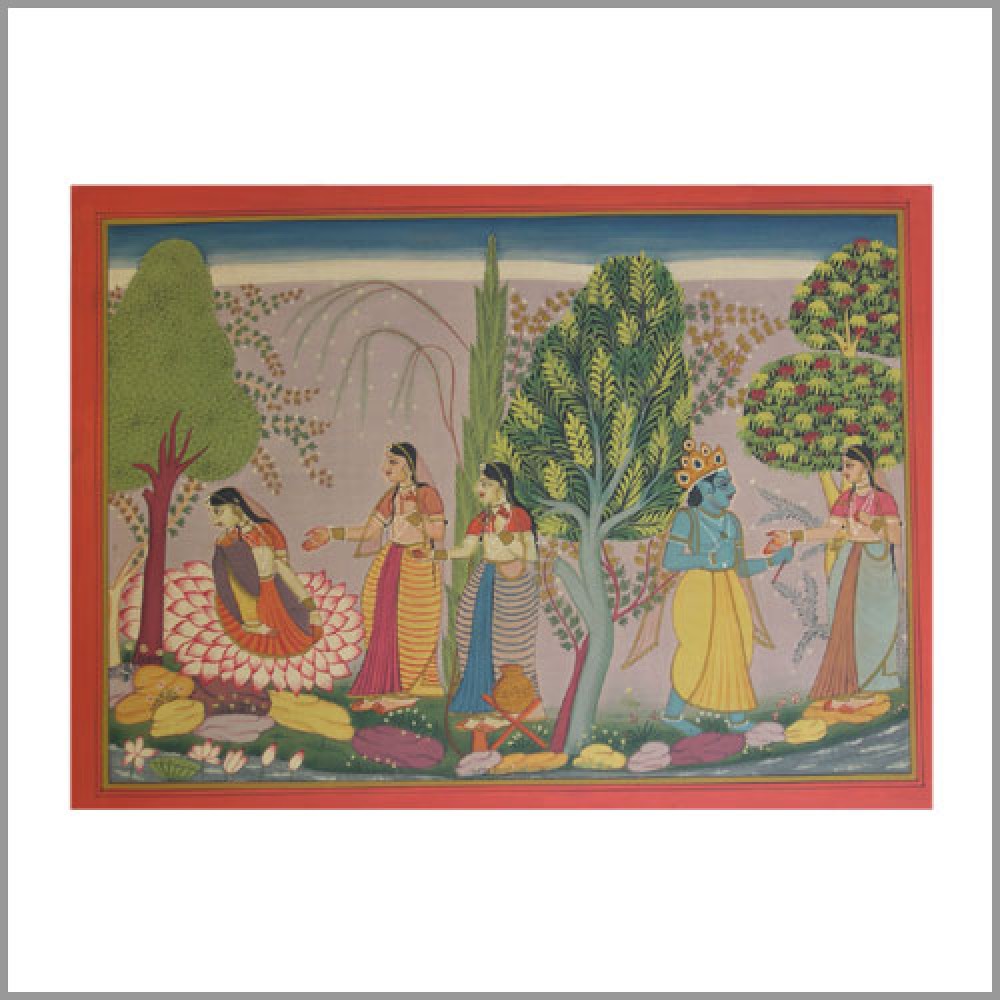 2. Mirror Frames
Mirror frames are among the most popular decorative handicrafts in Udaipur. Mirrors can add extra charm to your interior. Thus, they have become an important part of decorative items in the house. Instead of settling for simple-designed mirrors, consider opting for the handcrafted Rajasthani mirror frames.
The wooden base of these mirrors is handcrafted by skilled artisans. Most of these mirrors are also painted with bright colours to enhance their beauty. The Red Round Wall Mirror with Traditional Artwork on Indune's website is one such example. Hanging these on your walls is bound to enhance the character and charm of the interior. Moreover, you can stay assured of the quality of these decorative handcrafted in Udaipur. Because along with a traditional look, you are also given a product that is long-lasting and durable.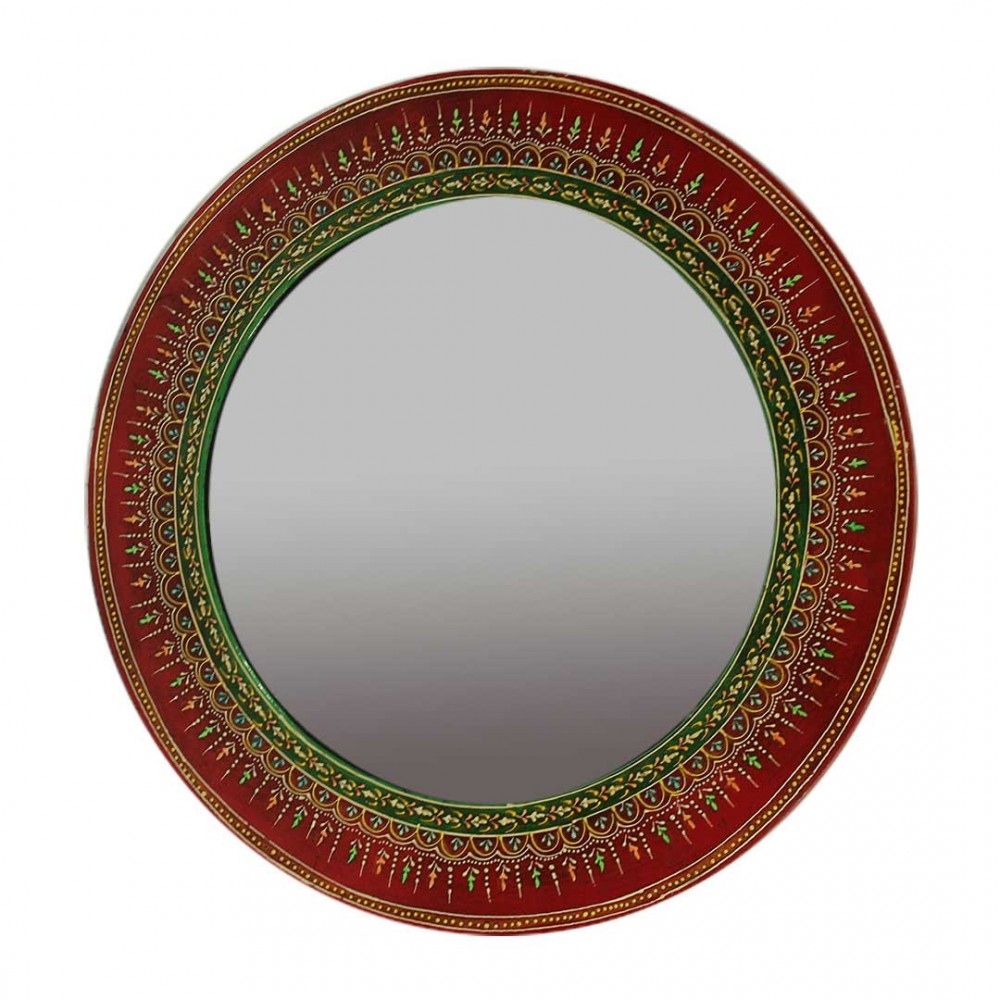 3. Metal Wall Pieces
Apart from the woodwork, Udaipur is also famous for its artistry in metal products. While considering redesigning or revamping one's interior, wall hangings come out as the most preferred decorative items. In recent years, many people have started taking an interest in handcrafted wall pieces. As the best handicrafts shop in Udaipur, Indune offers its customers the best quality metal wall pieces.
You can choose from a number of options available on their website. However, deciding based on the design, colour, or size and how well they match the house's interior is better. For instance, the Iron Wall Panel Decorative – Mango Tree is most suitable for hanging in the living area alongside other decorative items of similar colour or texture.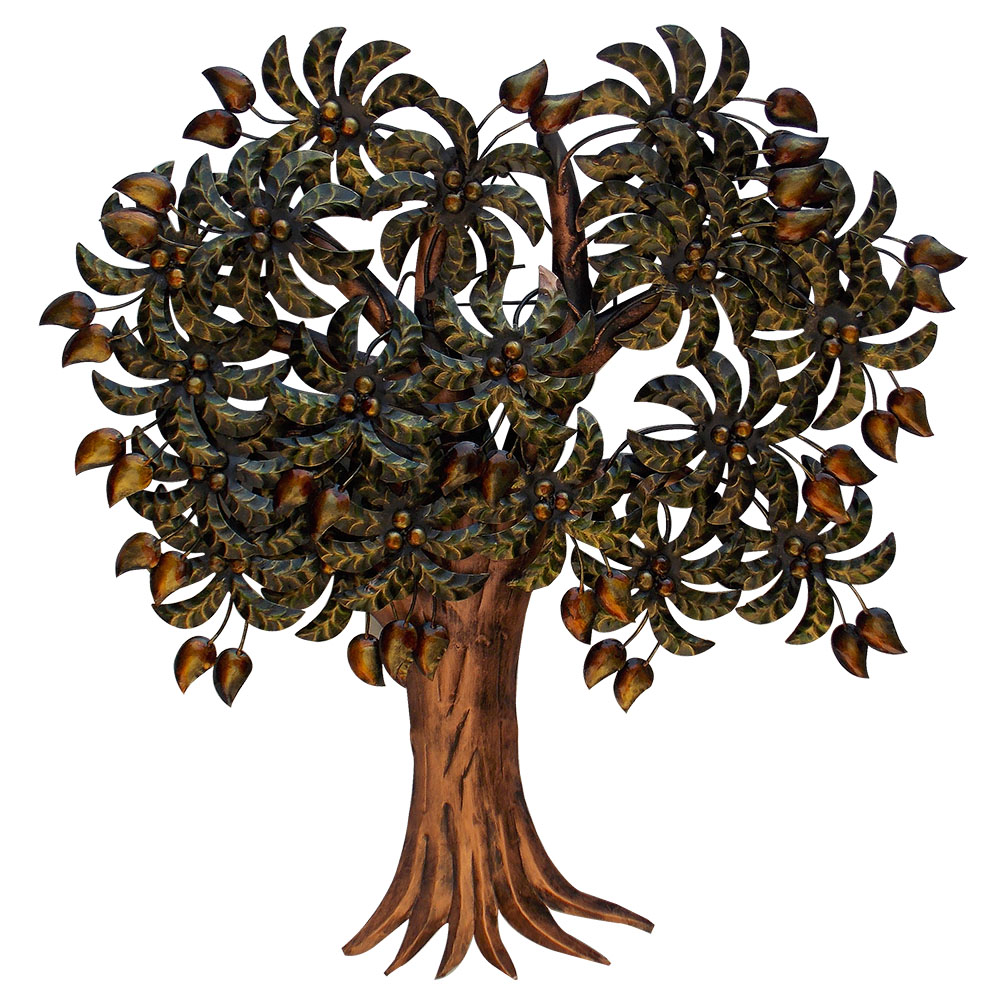 4. Jharokhas
One of the most popular architectural marvels of India is the jharokha. Jahrokha is a type of window that, in the earlier days, let light and air into the house. These windows also acted as natural purdahs for princesses and queens. This architectural marvel also enhanced the visual appeal of any fort or palace. Today, this art form has also found expression in the form of wall hangings. In order to keep the culture and history alive, most people go for handcrafted jharokhas to enhance the decorative appeal of their houses.
The website of Indune has different styles and shapes of jharokhas. As the top handicraft item in Udaipur, the jharokhas from Indune are made of high-quality wood. The Traditional Painted Jharokha is the best option if you are looking for a colourful decorative piece.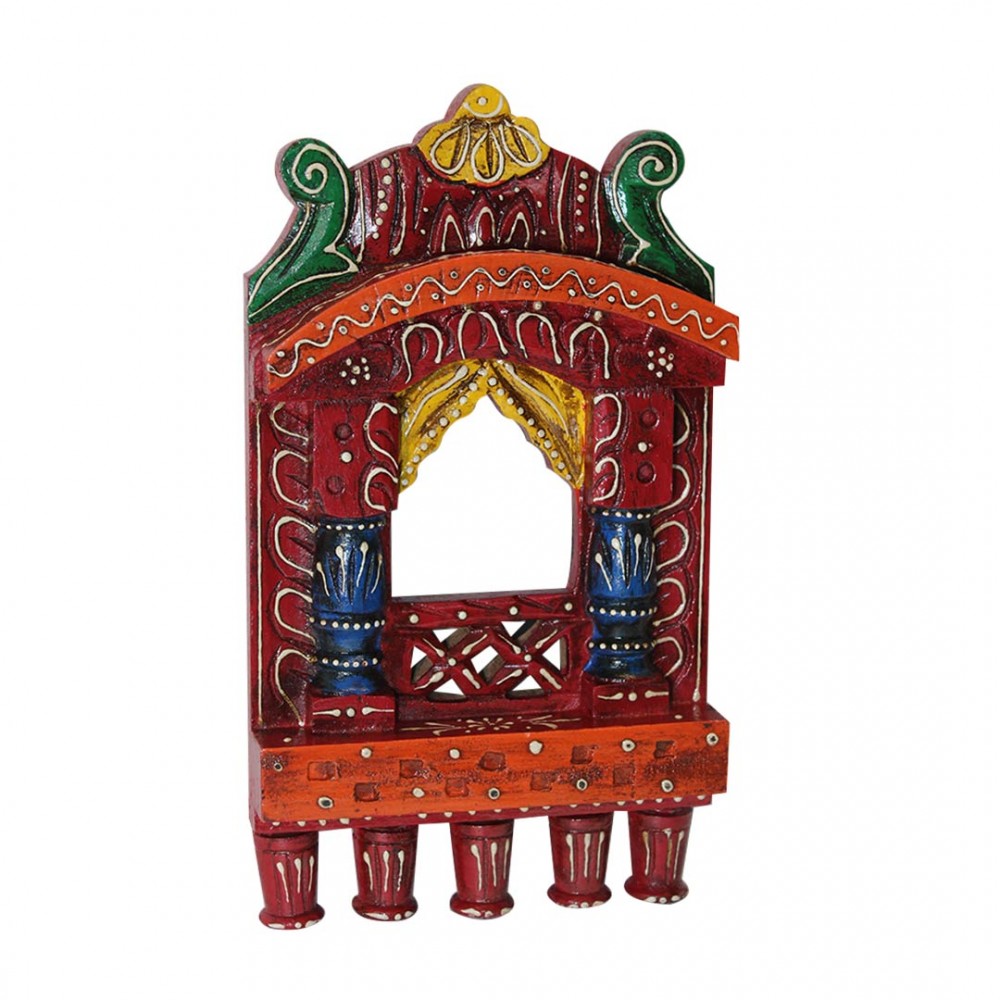 5. Wooden Furniture
Regardless of the trends, people's preference for wooden furniture remains consistent. Rajasthan is known as one of the primary exporters of solid wood furniture all around India. These furniture are made out of hardwood. This wood is cut and left to season before making furniture. Seasoning helps the moisture in the wood to dry out completely. The artisans and craftsmen in Rajasthan use their age-old techniques and tools to ornate solid and intricate detailing on wooden furniture. Some methods they adopt include carving, etching, chiselling, and more.
As one of the best handmade items in Udaipur, Indune makes sure to have a fine and meticulous collection of wooden furniture. They have bed slides, stools, ottomans, sofas, chairs, and cabinets. This furniture, like the rectangular table with embossed brass art, has beautifully carved designs alongside the assurance of longevity.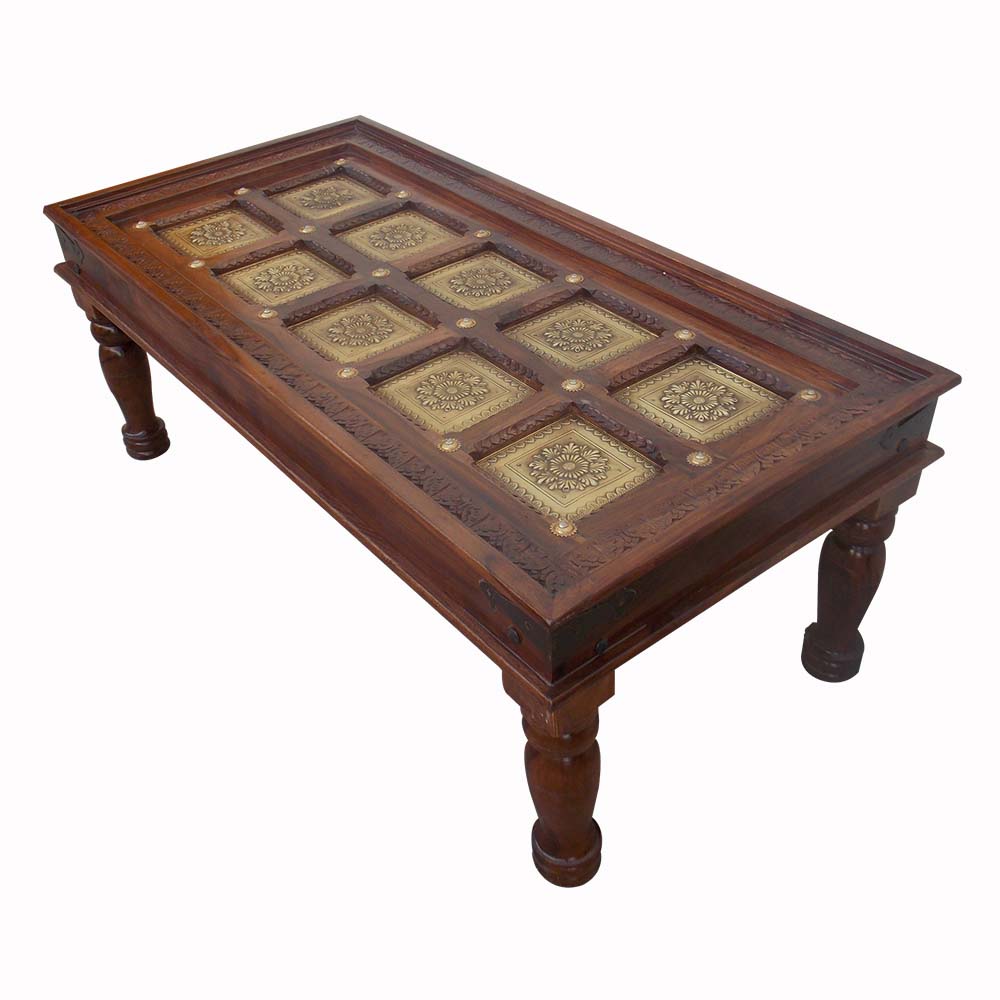 Conclusion
India is a country known worldwide for its art and culture. Udaipur, a beautiful city in Rajasthan, is a place in India that produces some of the most attractive handicraft items. Thus, to buy decorative items, Indune in Udaipur is the best handicraft store to visit.