India is known worldwide for its high hold on art and culture. The exquisite creativity unleashed in the form of paintings, architecture, culinary, weaving, and more have made this beautiful continent a topic of awe and admiration. One such architectural marvel of India is the Jharokha. This classical Indian architecture, found prominently in Rajasthan, has a rich history inherent to them.
These aesthetically pleasing frames have also made their way to different parts of India. People with interest in history and culture buy Jharokha online. However, nothing beats the quality and quintessence of Jharokha art pieces available in Indune. Indune, a famous store in Udaipur, is a place that inspires artists across the country who dwell deep inside and bring out the history of India in their creations and arts. This article will explore why you should buy wooden Jharokhas online in India from Indune.
What is the Purpose of Jharokha?
The primary aim of the window was not just centered around offering a visual appeal. It had the main purpose of letting light and air into the house. Another role of the Jharokha window in palaces and forts was that it acted as natural purdah. Thus, these windows were primarily designed for queens and princesses.
But today, this purpose has shifted and taken shape as wall hangings to enhance the interiors of any place. Modern wooden Jharokha window wall art has come out as the latest evergreen and classic trends in interior design.
What are Jharokhas Made of?
These intricate designs made out of either wood or marble definitely add an ethnic and romantic touch to the décor of the house. The use of wood makes it an even better option for giving an ethnic touch to any place. These are also available in different sizes and forms, such as Wooden Jharokha with mirror, photo frames, Handcrafted wooden Jharokha – designed key-holders, etc.
What is Jharokha Painting?
Jharokhas paintings take one deep into the cultural heritage of this famous Rajasthani art. These clay paintings depict the intricate and flawless designs of Jharokhas that have remained timeless. Many people like to combine the use of these paintings and wooden frames together to enhance the captivating effect of the interiors.
What are the Different Types of Jharokha Arts Offered by Indune?
Jharokhas are not just limited to windows as in ancient times. With changing times, their popularity has found form in different types of products. Listed below are some of the Rajasthani Jharoka wall art decor from Indune that can add extra charm to the interior.
1. Mirror
The first preference of most when considering Jharokha is the mirror. The edges are carved with intricate Jharokha designs found in ancient windows, while the mid-portion has the mirror fixed to it. Wooden Jharokha with mirror offers a traditional and stylish makeover to the whole interior. With Indune, you can buy wooden Jharokha online and even customize it.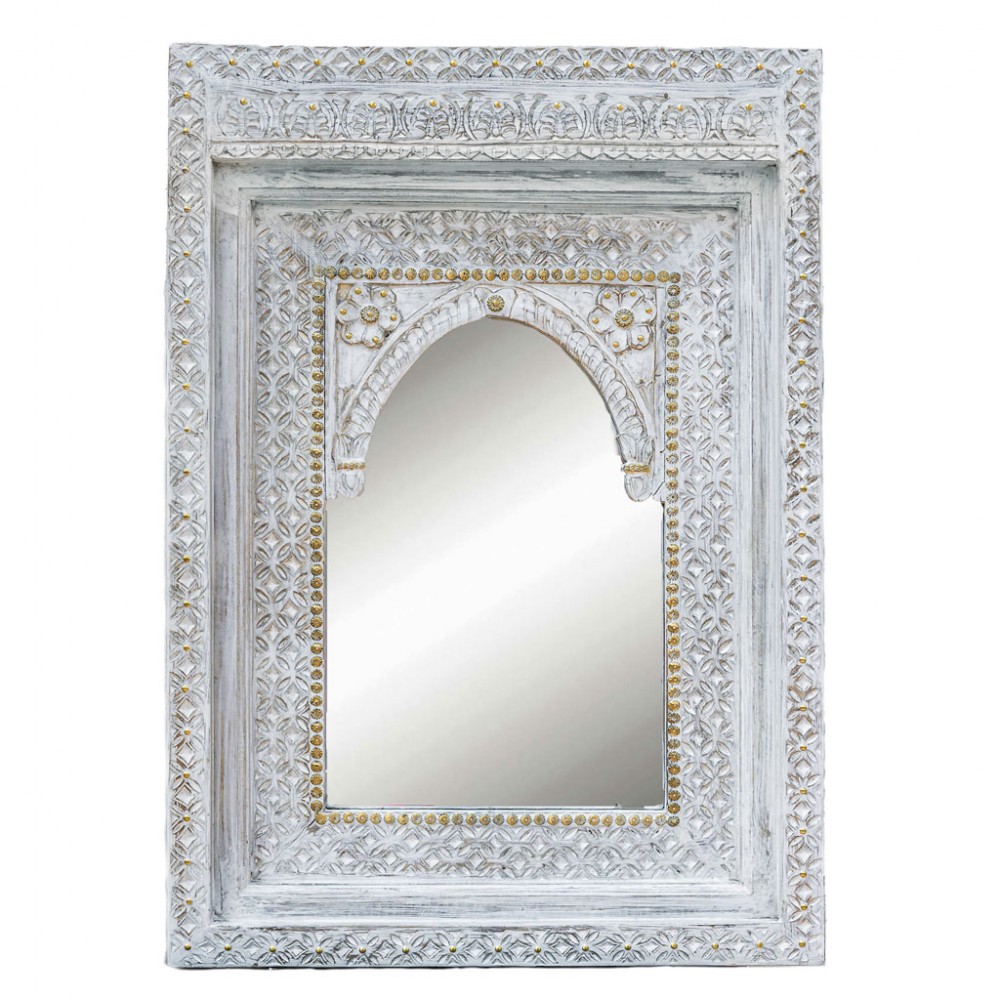 2. Photo Frames
Every house has photo frames that recount an activity and memory of the past. What better way of reminiscing a beautiful memory than placing it in a frame that exudes ancient warmth? The traditional painted Jharokha frames have become the talk of the town. These frames can be customized to match the interior of the house.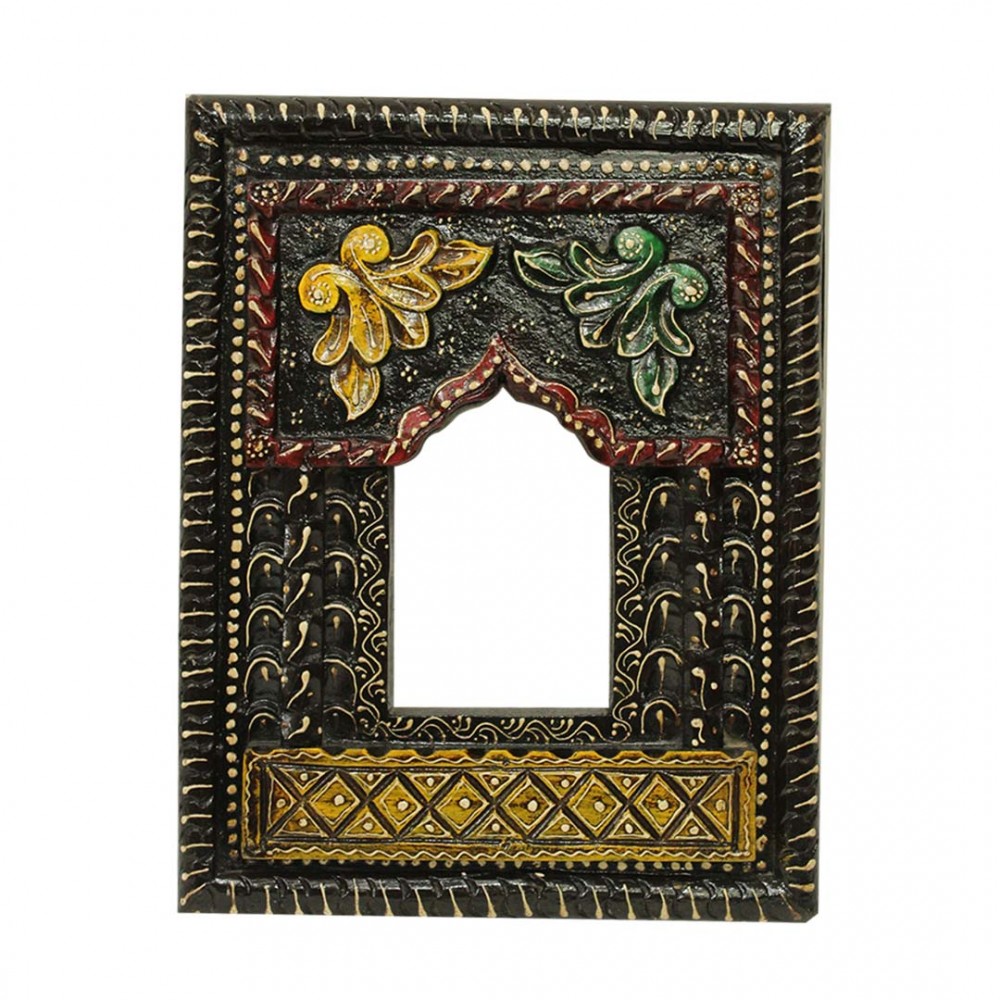 3. Wall Coverings
Those who wish to go one step ahead and incorporate the essence of Rajasthan art much more strongly can go for Jharokha wall coverings or wall panels. These panels are constructed by traditional designer Jharokha with years of experience and mastery in the art. One such product is the Three Jharokha Panel with Silver Sheet Art Work available on Indune's website. For the best quality, one should definitely consider visiting Indune.

Indune and Its Exquisite Collection of Jharokha Art
Many stores have come into existence with the rising popularity of antique-inspired handcrafted wooden Jharokha. Thus, choosing the one that can offer the most beautiful designs while keeping the quality of the product intact becomes difficult. Indune, a popular store in Udaipur, has made this task easier for the customers. Listed below are reasons why you should visit Indune:
1. Made from High-Quality Wood
Indune makes sure that there is no compromise when it comes to the quality of the products. Every Jharokha-designed artifact is made using only high-quality wood. This makes them the best designer Jharokha frames online in India.
2. Available in Unique Designs
Apart from this, Indune also takes extra care in ensuring that the customers are not offered repetitive designs. From antique-designed to traditional designer Jharokha, customers can choose from countless designs and patterns made by professional artisans. Some of their popular designs are Elephant Jharokha, Mehrab Mirror Red, and more.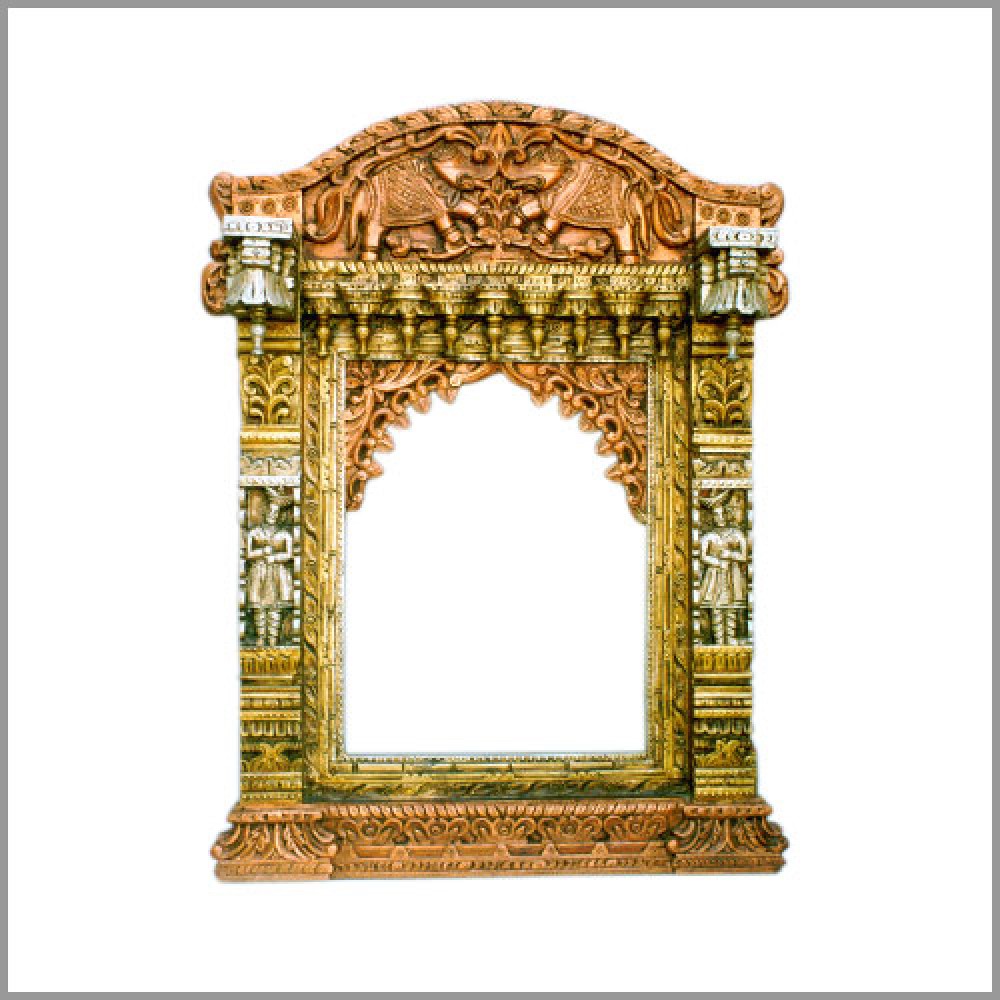 Conclusion
If you are searching for traditional Jharokha-designed artifacts, then Indune in Udaipur is definitely the store you should place as your first choice.
The countless options in this category can be tracked easily on www.indune.com. With Indune, add extra charm and aesthetic appeal to your space.