Through the ages, sandook, pitara, and trunks have helped people store their things and have served as the perfect travelling companion. These storage boxes are incredibly sturdy and secure and have been effectively used for long-distance travel for years.
Many different iterations or types of storage boxes may have come and gone, but sandooks, pitaras, and trunks are evergreen. You can still now buy ethnic style sandook, pitara and trunk online with a modern touch that will lend a certain aesthetic charm to your household.
Dive in to learn more!
What are Sandook, Pitara and Trunk?
"Sandook," or a cabinet, has been used for centuries. The sturdy finish and durable nature of sandook ensure that it stays with you for an extended period. Throughout history, sandooks have been passed down across generations. It is used to store clothes, mattresses, and other similar items. There are also hidden compartments available for jewellery and other precious belongings. Nowadays, you can buy ethnic style sandook online that incorporate several modern-day storage techniques without compromising on the more traditional design aspects.
In addition to storage, the pitara has served many purposes over the years. In the early days, pitara would be used to carry clothes while travelling. It was also used inside households as an alternative to wardrobes or drawers. Nowadays, people buy pitara trunk online in India for storage purposes and as centre pieces.
Trunks are cuboid-shaped containers generally used to store clothes, mattresses, jewellery, and other personal belongings. For years, these containers have served the same purposes as sandooks and pitaras. While modern-day luggage has become more commonplace, the hoopla surrounding trunks has remained unchanged. Thus, buy antique trunk online to render your house rustic vibes.
What are the Advantages of Sandook, Pitara and Trunk?
Here are the perks of using sandook, pitara and trunk at home:
1. Can Be Used to Store Your Essential Items
You can use sandook, pitara, and trunks to store many items, from clothes to mattresses. Old design pitara trunk has specific compartments for smaller items like jewellery and other precious items.
Generally, these products are big, and you can store multiple items simultaneously.
2. Can Be Used to Transport Items
You can buy antique pitara box online and use them to transport your essential items from one place to another. You can also carry them with you while travelling.
3. Have a Multitude of Uses
Investing in an elegant sandook, pitara or trunk can significantly benefit you in the long run. From using these items as trunk tables to storage chests and decorative items, you can utilize them in many ways.
Indune and Its Beautiful Collection of Sandook, Pitara and Trunk
If you hope to buy a nice pitara, spacious trunk, or wooden sandook online, Indune boasts many choices.
1. They are Made out of High-Quality and Durable Materials
The sandooks, pitaras, and trunks at Indune are made of superior-quality wood. These wooden products have not only been designed and manufactured intricately, but they are also extremely long-lasting.
This treasure box with Pitara Bakhra art can be a great addition to your home. Thanks to the durable nature of the material, these products will last you a long time.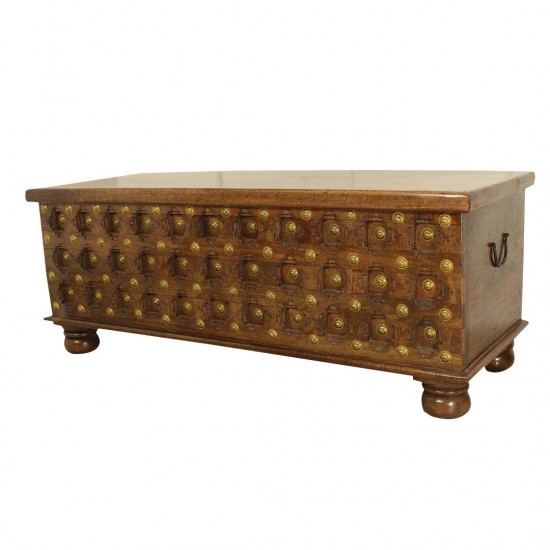 2. They Come in a Wide Variety of Designs
At Indune, you will be spoiled for choice if you want to buy ethnic style sandook online. From vintage designs to more contemporary finishes, there are many attractive options.
This made-on-order treasure box pitara with box art can be used for storing multiple items and as a product to amplify the interior of your home.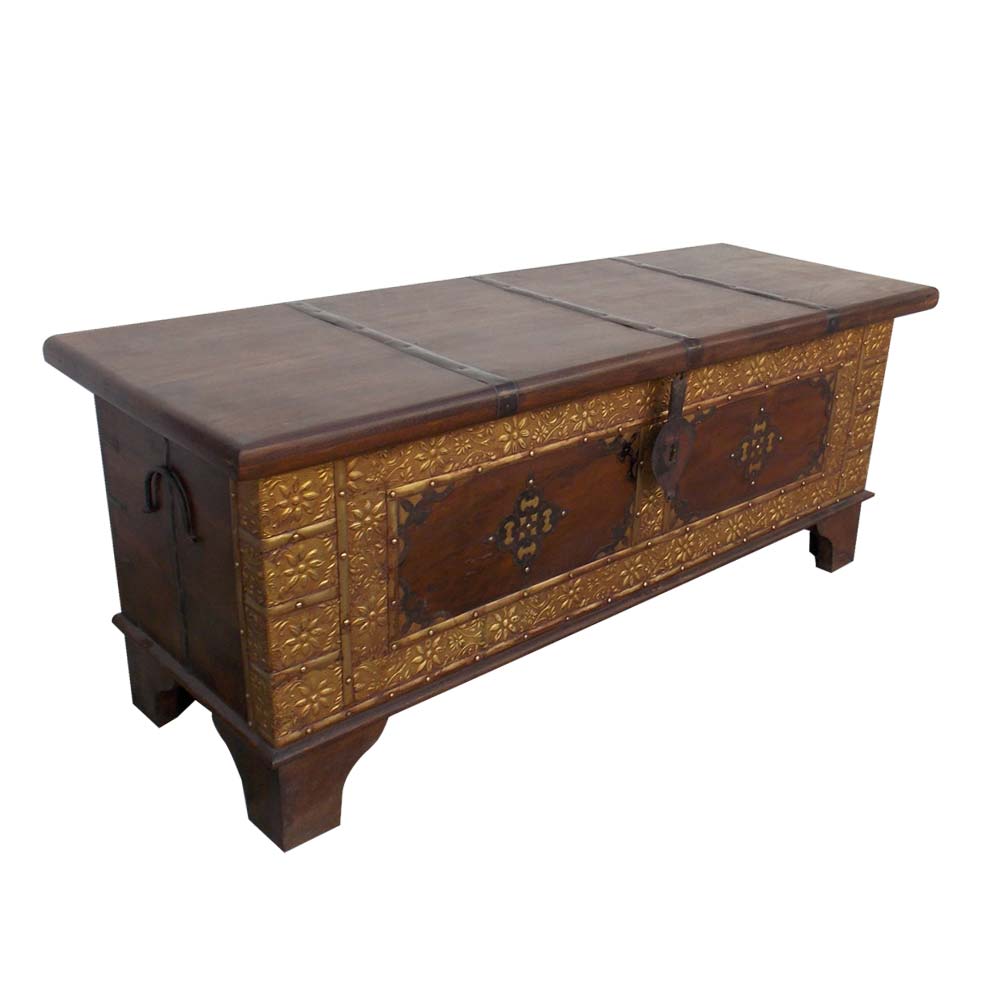 Besides, this handcrafted white distressed pitara box is perfect for people who like more rustic-looking and vintage products. The tribal art on the piece makes it a conversation starter when people come over.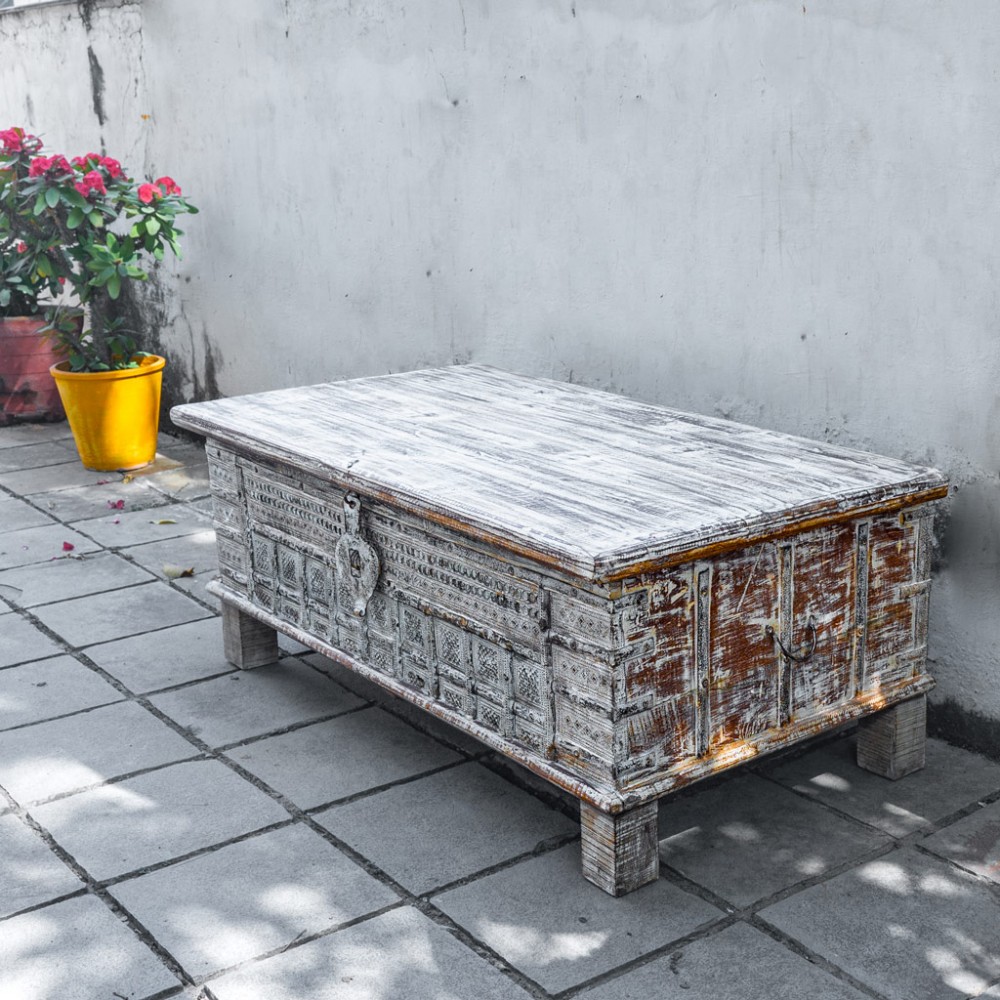 Thus, when you go for pitara or sandook online shopping, you can pick from various products based on your taste.
3. They are available in Various Sizes
Indune's beautiful sandooks, pitaras, and trunks come in various sizes. For instance, this distressed-painted wooden treasure box is perfect if you want something compact and striking. It boasts embossed brass art and can add a much-needed pop of colour to your home.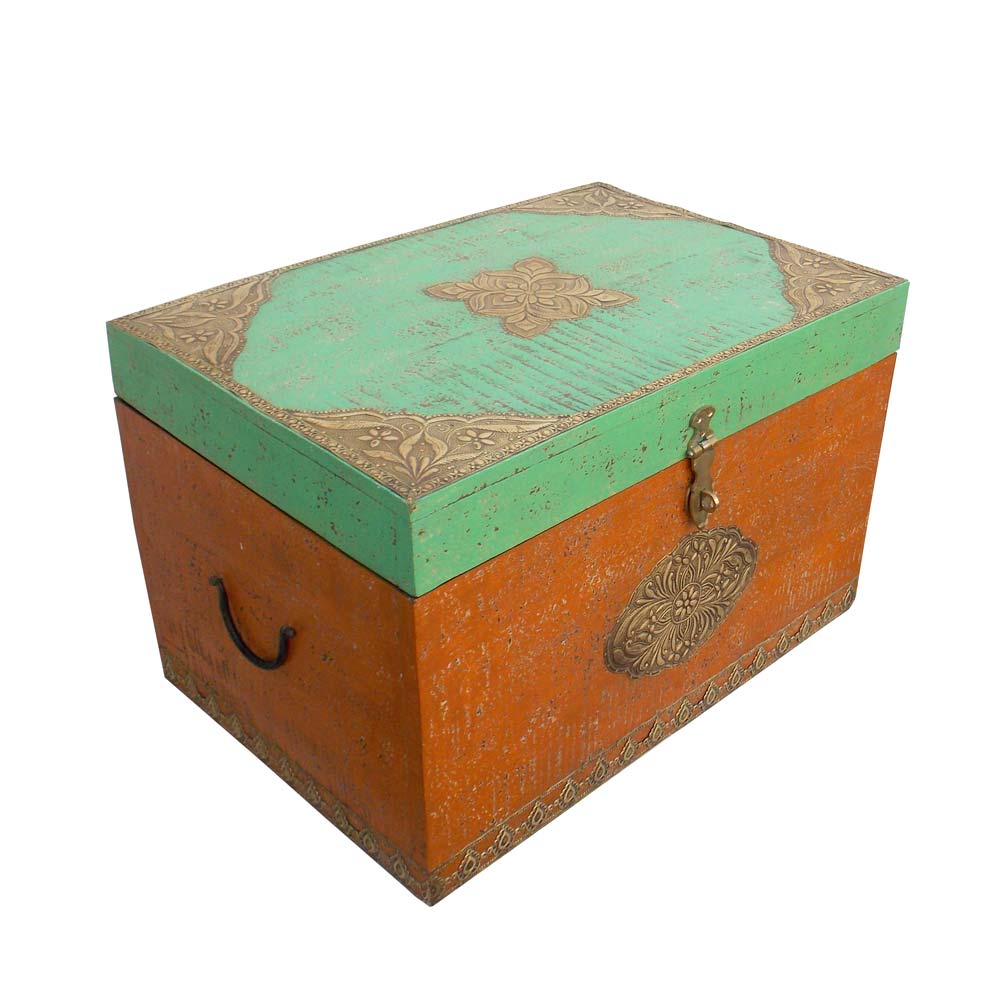 On the other side, this treasure box pitara with brass design is made on order and is slightly bigger. But its unique honey polish can make it stand out.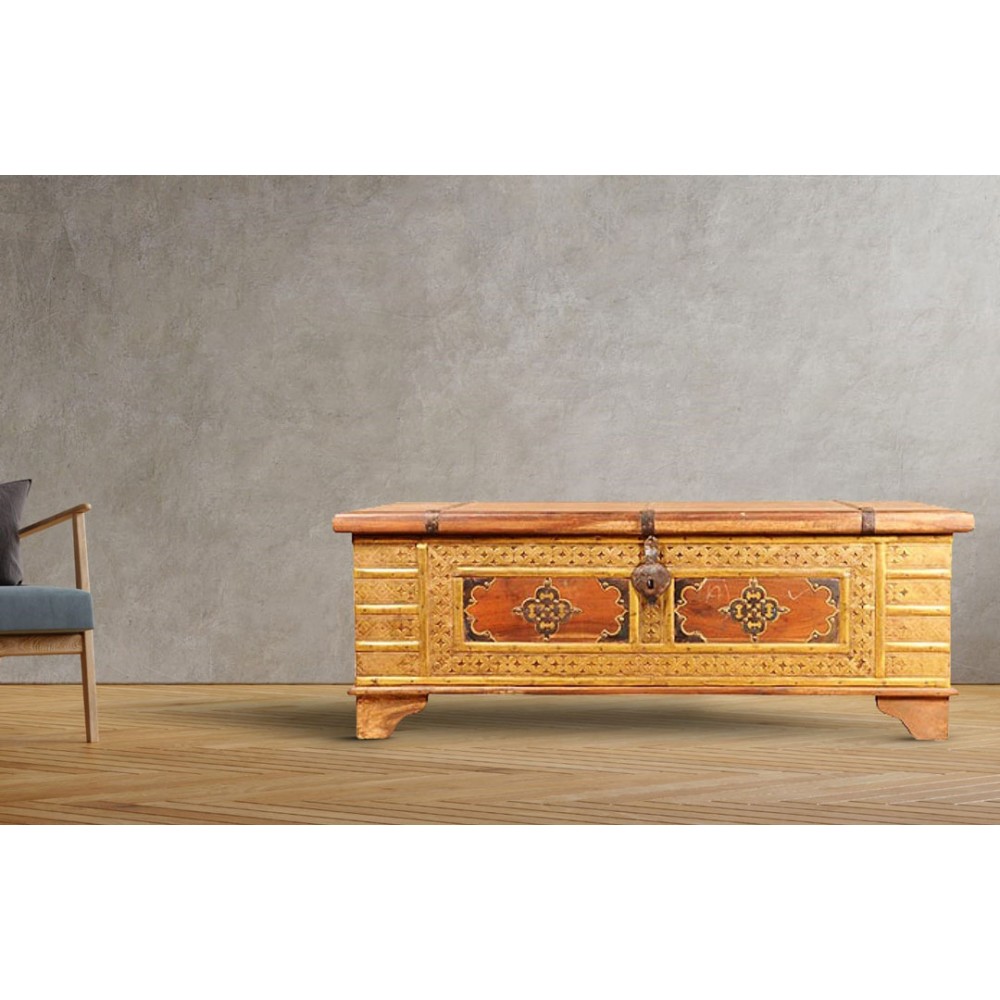 Wrap Up
Sandooks, pitaras or trunks lend your home an old-world and classic charm. They serve multiple purposes, including storage, home decoration, and more. So, if you want to buy ethnic style sandook, pitara and trunk online, Indune shall be your ideal destination. Visit www.indune.com to learn more about their exclusive collection of beautiful storage boxes, and choose your favourite option to beautify your interiors!