In the world of home décor, it's frequently the small touches that make the largest difference. Elegant tissue paper holders are essential when creating a well-organized and visually beautiful dinner table. Indune gives you a unique assortment of these useful and magnificent table accessories that have been meticulously created. Let's look at how their unique tissue paper holders will bring a touch of elegance to your dining room, kitchen, or bathroom.
Why Use a Tissue Box?
Tissue holders serve more than just one purpose. They have various advantages that make them a must-have in every well-kept home.
1.    Convenience and Hygiene
Tissue paper holders allow easy access to tissues, guaranteeing convenience for everyone at the table. Whether to wipe hands or clean spills, tissues provide a sanitary solution to preserve hygiene throughout meals and everyday activities.
2.    Aesthetic Appeal
Choosing the correct tissue holder may improve the overall outlook of your dining room or kitchen. You may upgrade your table setting and add a touch of refinement to your home décor with beautiful tissue box designs.
3.    Organization and Neatness
Tissue paper boxes help keep tissues organized and neatly arranged in one location. It reduces the need to look for tissues when needed, contributing to a clutter-free atmosphere.
4.    Travel Essential
Tissue boxes are an absolute must-have for any traveller. Having tissues on hand is crucial for personal hygiene and cleanliness while travelling by car, airline, or seeing new locations.
5.    Home Décor Accent
Tissue paper holders are an excellent decorative element for your house since they come in many patterns, hues, and materials. They may be easily incorporated into your interior design, providing a stylish touch to any area.
6.    Environmentally Friendly Alternative
Many tissue boxes are now manufactured from recyclable materials or are refillable. Choosing eco-friendly tissue boxes helps to promote sustainable living and reduces waste.
7.    Prevents Contamination
Using a tissue holder prevents numerous persons from touching the same tissue. It decreases the possibility of contamination and the transmission of microbes, especially during the cold-and-flu season.
Indune's Exquisite Tissue Paper Holder Collection
Discover elegance and utility with Indune's elegant tissue paper holder line. Unique and artistic patterns that give beauty to any room can elevate your table setting. Handcrafted with precision and attention to detail, these tissue holders are more than simply useful things; they are intriguing works of art.
1.    Wooden Square Tissue Box with Brass art
With Indune's Wooden Square Tissue Box with Brass art, you may enjoy the flawless marriage of wood and embossed brass art. This polished wood tissue holder stands out with its one-of-a-kind design and regal beauty. It is a tiny and beautiful addition to your dining table or washroom, measuring 5.5 × 5.5 inches and standing 5 inches tall. However, its 700-gram weight provides stability and sturdiness.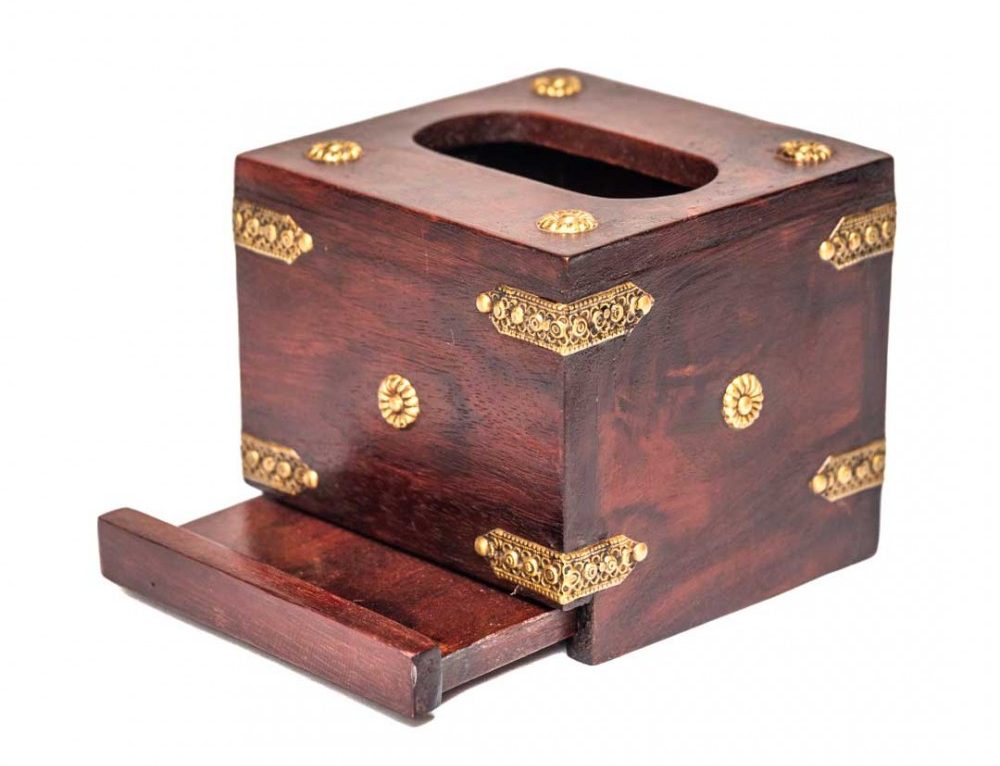 2.    Tissue Box (Elegant Paisley Collection)
The Tissue Box from the Elegant Paisley Collection of Indune will look great on your table. This unique tissue paper holder has a white-red crackling finish that adds a spark of colour and flair to any area. Its 10 by 5-inch proportions and 3-inch height make it perfect for various situations. It is a 650-gram lightweight but strong option.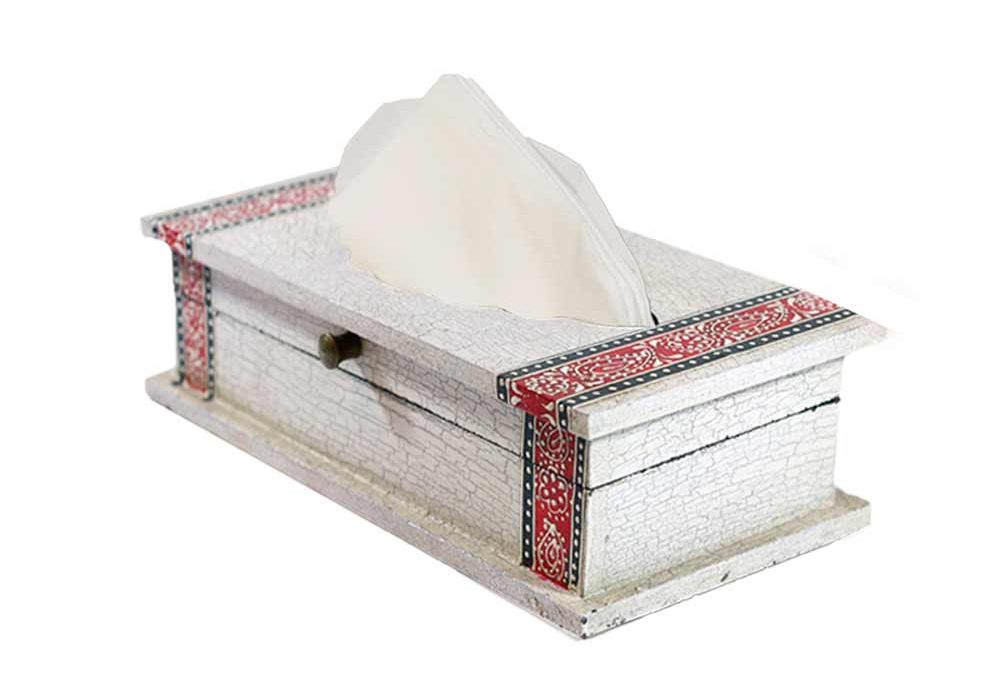 3.    Candle Stands and Tissue Box Combo from Elegant Paisley Collection
Elevate your décor game with Indune's Candle Stands and Tissue Box Combo from Elegant Paisley Collection. A perfect fusion of utility and elegance, this set showcases a wooden construction with a distinctive white and red cracked surface that exudes sophistication and allure. Its charming combination will add a touch of warmth and refinement to your room.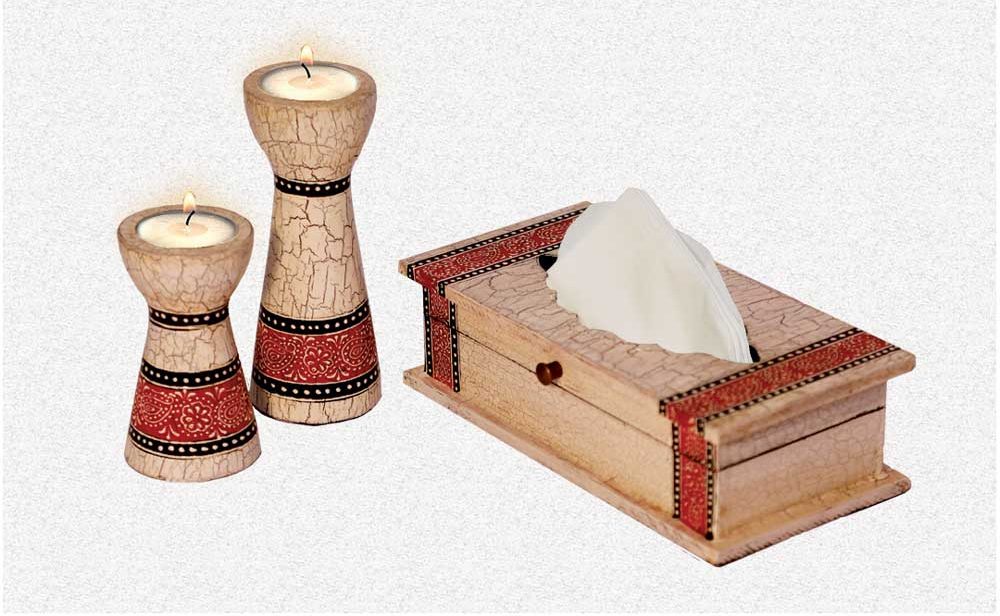 4.    Wooden Blue Hand-Painted Tissue Box
Enjoy the beauty of Indune's Wooden Blue Hand-Painted Tissue Box. Its stylish flower design in peach, blue, and green stands out against the soft blue finish. With its 10 by 6-inch size and 3-inch height, this box allows adequate space for tissues while creating a colourful touch to your surroundings.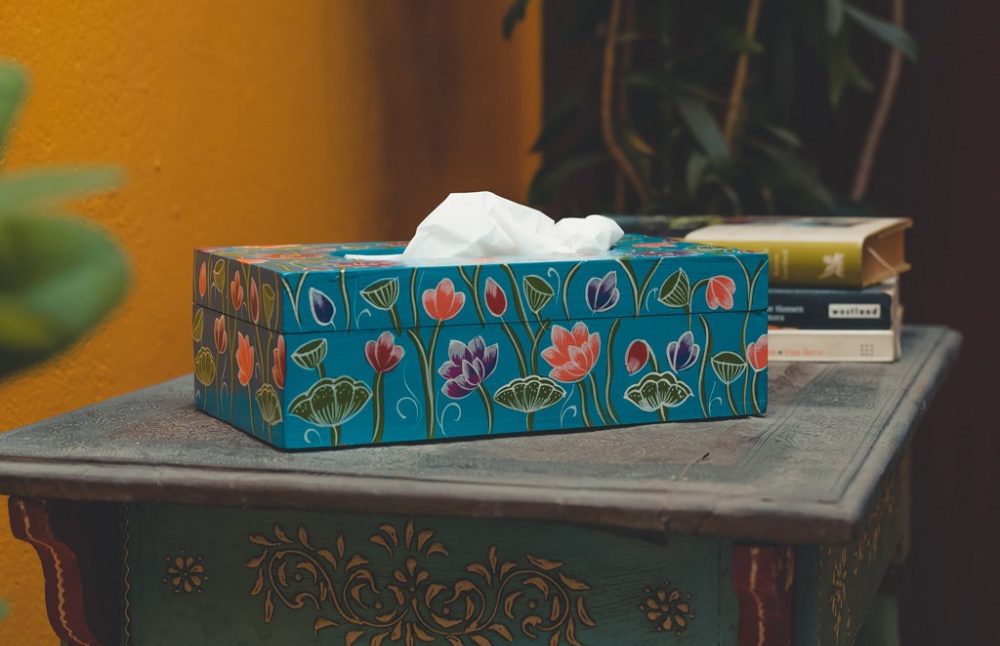 Conclusion
Elevate your dining experience and home décor with unique tissue paper holders. You can find the ideal tissue box online in India at Indune to add class and beauty to your interior design! Their one-of-a-kind tissue box designs offer an element of beauty, usefulness, and artistic expression to your living areas. Whether you're throwing a dinner party or simply adding elegance to your house, their variety of tissue paper holders has got you covered!