The season of weddings is on its urge and so as the time to buy gifts for your loved ones. No matter how busy you have been! Buying gifts and shopping for the wedding home is an ideal experience that one can relish. And, when you want to go out of the box for your friend's wedding gift or desire to ensure a unique and vintage gift for your close ones, then here we have something extraordinary to tell you! fantastic handicraft gifts from handicrafts store in Udaipur to give someone on their wedding and make sure to surprise them with creativity.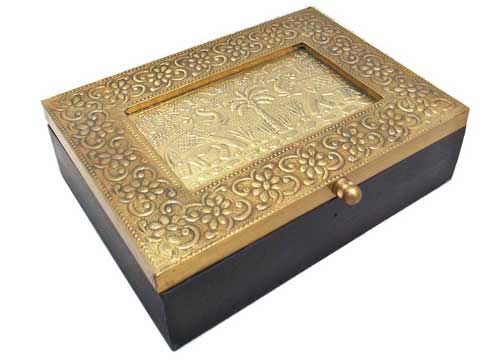 A box made entirely out of brass wood and handcrafted with care is one of the authentic vintage wedding gifts that you can buy for a couple for their home. Its beautiful design with a sturdy material makes it even better for the gift purpose. Also, make sure the elephant box should have two partitions, so it would be easy to handle for anyone to keep things at a single place but on two different sides.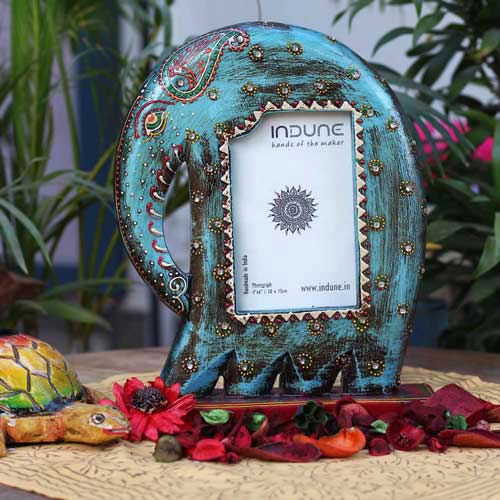 Colorful yet simple, a royal red photo frame is one of the best items that you can give to anyone on their wedding. And, if you are planning it as a return gift for your guests, then nothing can be better to keep their picture intact as your wedding memory.

Turtles or tortoises are supposed to bring good luck in any of the origins. Either you believe in Feng shui or Vastu Shastra, they are an amazing creature to gift your special ones. So, this wedding season, why not take them in handicraft form! A wooden turtle tealight can also be a present to give it to your friends or family people.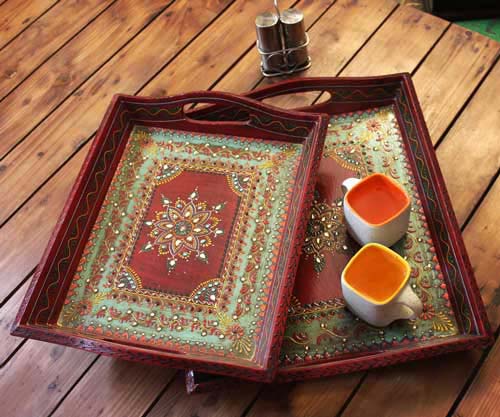 Imagine serving your guests with delicious sweets or water in a beautiful hand-painted tray and they ask you from where did you get that? Well, do you think anything can be more admirable than that! By imparting a captivating pale yellow square hand painted tray to someone on their wedding as a boon, you can make them happier with your emotions behind it.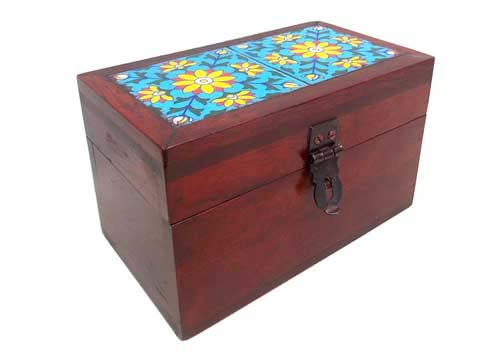 A compact gift but with a lot of space to keep delicate things, a square-shaped wooden tile box with tile design is a must-have. And, if you are going to attend the outdoors, this is one of the ideal wedding gifts, you can ascertain to bring it up.
So, if you have anyone on your mind getting married, offer them any out of these and make sure to add a message card to bring a smile on their face by leaving a memory with your choice.