o you have a dream to have a bar in your home? Then, your search ends here. Going for the right pieces of bar furniture and accessories while scrolling on an online handicrafts store can be a tricky task for bar lovers. Cabinets, high raised stools, wine and bottle racks, etc. are some of the essential utilities that are meant exclusively for all types of bars.
And, if you like the bar area furniture to be handcrafted and antique, then here we have got you covered with some of the elegant bar furniture and accessories that are worth using in your home space.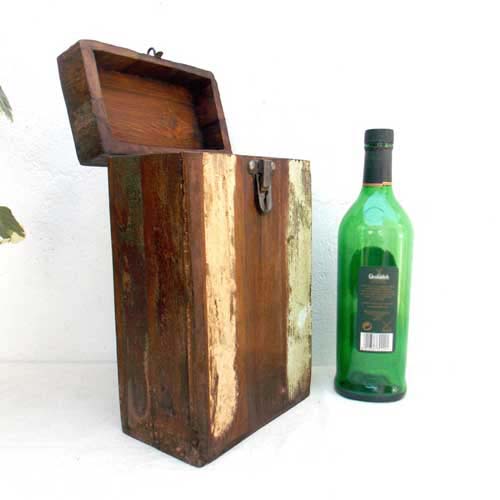 A wine case for holding two bottles at a single time is a perfect masterpiece for your home bar. This handcrafted bar accessory is made of reclaimed wood and bestows a finish to place your favorite bottles in style.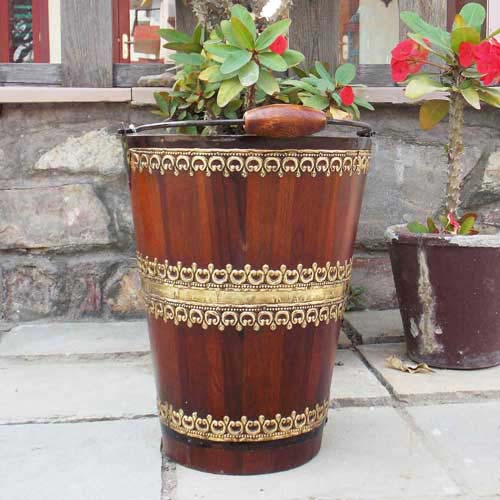 If you are the one who loves to showcase bottles poked in the pile of ice cubes within a bucket over the bar shelf, then this is precisely your kind of keeper. A wooden bar bucket planter made of wood and polished with brown finish with an embossed brass artwork over ascertains a fabulous look for your grand or mini bar.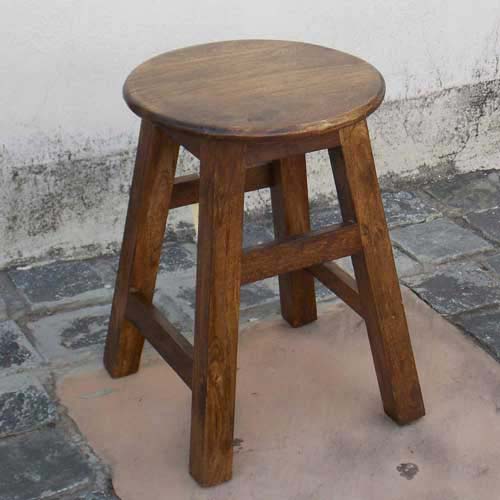 A bar tends to remain incomplete without a sitting zone where you can sip up the drinks on the rocks. So, here you have the round top traditional bar stool, which is quintessential yet sober handicraft item with an elegant brown finish to match up the universal standards of décor of any home bar.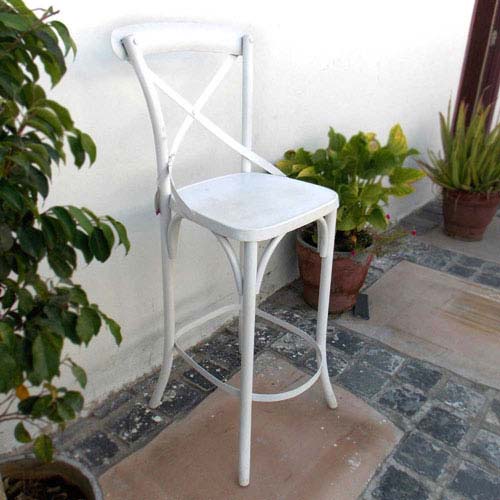 Classy and comforting, these two traits are to be seen when you select the chair. And, if you are selecting one for the bar area, then how about having an iron white bar chair! The white finish and iron sheet covered over the chair makes it sturdy and grandeur in appearance for any mini bar.
5. KITCHEN AND BAR TROLLEY TABLE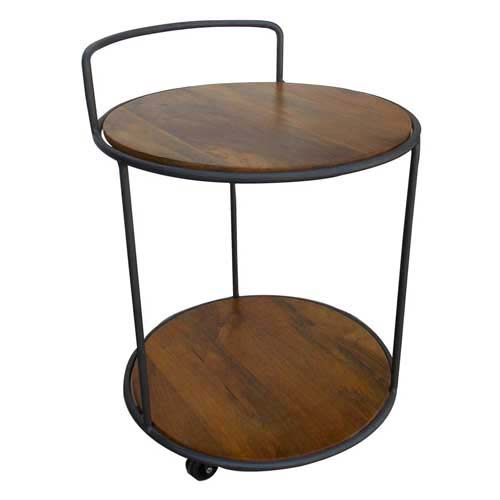 A table is one of the multifunctional furniture that you can implement in your bar or any area of the house. This crafted round trolley table is something that you should not miss while having an outdoor bar or a mini indoor bar. Made from wood and metal in two-tier shape with the rustic finish, this piece of furniture is excellent to use as a side table in the living room, kitchen, or other rooms as well.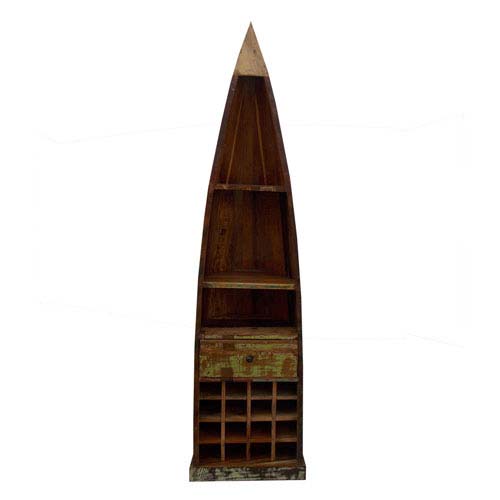 The cocktail zone needs to be conquered by a fancy bottle rack that can hold variety of bottles to fill up the space. In our online handicrafts store, we have kept this distress white wooden wine shelf highlighted with brass artwork as a bar accessory especially for those who love to display their wine bottles right in the front top of a home bar.
7.  Antique Bar Cabinet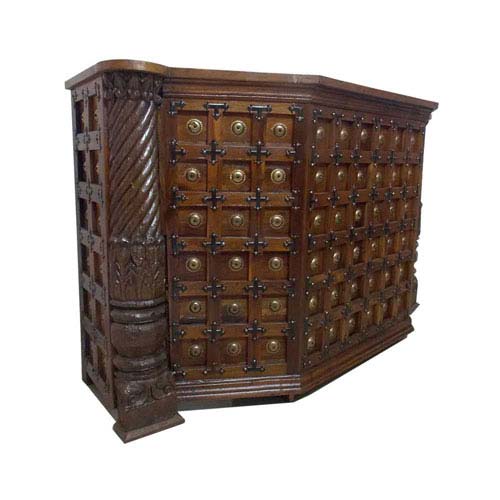 If you have a massive collection of alcohol, then we have a worth owning antique wooden bar cabinet for that purpose. A bar unit designed explicitly with wood and brass artwork to accentuate the feel of royals. The brown polish over gives an evergreen look to this piece of furniture.
Guys! There are plenty of options to buy in bar furniture and accessories online but picking the best one is your choice. So, visualize the space and décor of your home wisely and make your space comfortable yet attractive with reliable local handicraft products.