In a standard lifestyle, where it is quite hard to make choices with clothes, shoes and daily stuff, it goes harder for many of us to buy affordable gifts for everyone. Gift selection can be quite stressful and restless due to various choices available in the market.
Honestly! In the real world, it's not that easy to find affordable as well as an amazing gift. What is beautiful and timeless can never be inexpensive and what is economical is never eternal and captivating to eyes comparatively.
And, when you are in search of great gifts what can be better than handicrafts.
Buying handicrafts online or from local crafts store is worth a catch if you have a good taste. Over the top in the zone of Udaipur, you can find a variety of Metal handicrafts products that are an excellent pick to buy for anyone.
Metal handicrafts online are attractive as well reasonable too. Not just that, they are sturdy enough so that you can pack them as a tribute for your special ones living far away from you.
Here, we have some of the beautiful metal handicraft elements that are splendid for gifting purpose.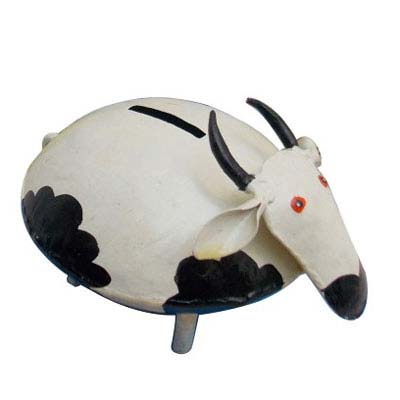 Do you remember someone who is a coin keeper? Then, this tribute is definitely meant for them. A cow figure mini piggy bank made of iron and hand painted with white finish is an ideal metal handicraft item that you can buy for any little toddler as a birthday gift or for the one who loves to save up the change.
Exceptionally, it's sturdy enough compared to the traditional clay and terracotta piggy banks. So, you can be happy enough because it is a long-lasting, affordable and memorable piece of tribute.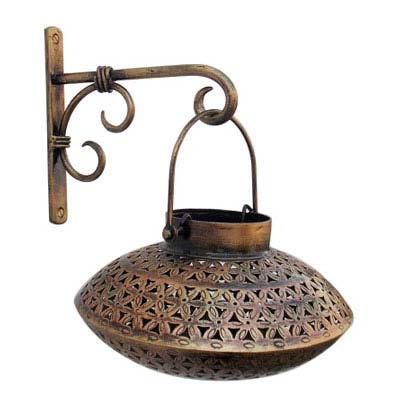 People who are fond of antiques will undoubtedly admire this Iron Wall Bracket With Perforated Degchi Tea Light Holder, made of durable metal with the vintage gold finish this old-world charm can add more shine to the décor of your special ones. Moreover, this amazing handicraft gift is also suitable for the restaurants, temple, and garden area. So, one can utilize it as per convenience and creativity.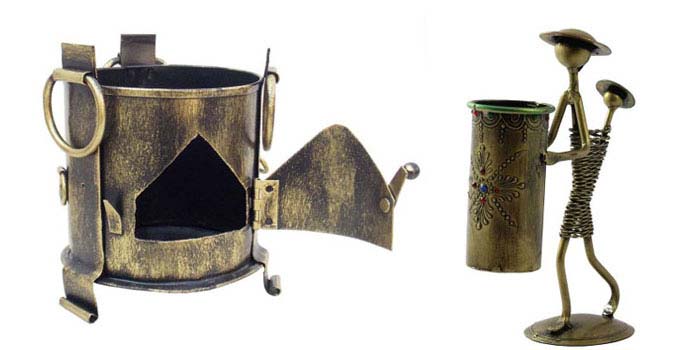 Go gaga with the options and be thoughtful when you are about to present someone desk accessories. Pen Stands are standard but can be exceptional if they are in the handcrafted variant. You can have the unique ones that work like flower vase too, for example, Ganesha Pen Stand or you can also go with boat pen stand, elephant, lady figure pen stand and much more for the small desk space. So, whenever your special ones sit on the desk to work or study will surely have your memory of motivation for them.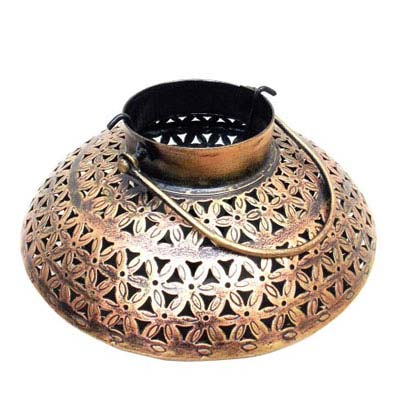 If you want to gift a table décor then here we have in the list Perforated Golden brown table décor Degchi tea light which is ideal for any dining or living space. Most of all it has a dual purpose to fit in because of its wall bracket. So one can hang it or keep it over the table to spread the shine while dine which makes the arena enlightening and captivating. Its antique brown finish makes it one of the best metal handicrafts online available at our handicrafts store in Udaipur.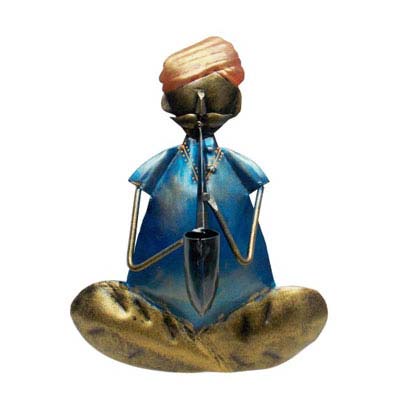 Walls are the speaker of the home! And, if you are thinking to come up with the legacy for your close one's house, then a handcrafted musician wall décor is meant for the purpose. A unique metal craft that is exclusively made in the different musician's forms like Shehnai, Manjira, And Dholak that ascertains Rajasthan vibe within the décor. Moreover, it's a reasonable and finished product that you can only find here with us.
PEOPLE! HERE WE HAVE SHORTLISTED FEW OF THE BEST METAL HANDICRAFTS ONLINE IDEALLY CRAFTED WITH LOVE AT OUR HANDICRAFT STORE IN UDAIPUR. IF YOU WANT TO EXPLORE MORE, THEN VISIT HERE TO FIND THE SUGGESTED GIFTS FOR YOUR LOVED ONES.